Joao Felix trolled after red card against Fulham in EPL debut set to cost Chelsea 2.1 million pounds
Portuguese forward Joao Felix's red card against Fulham in his Premier League debut is set to cost Chelsea a massive 2.1 million pounds after he joined the Blues on loan from Atletico Madrid on Wednesday.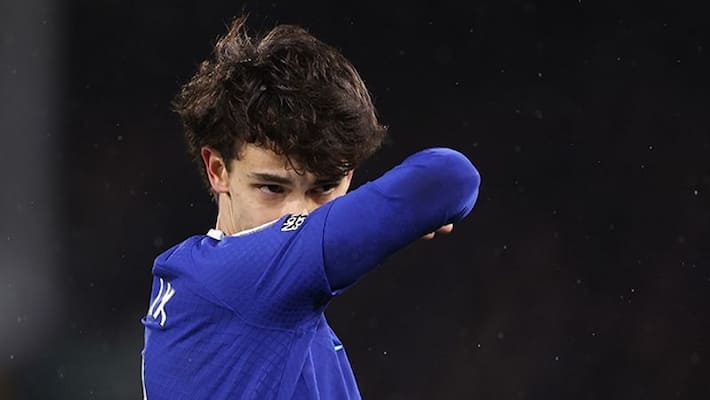 Portuguese forward Joao Felix's move to an under-fire Chelsea on loan from Atletico Madrid till the end of the 2022-23 season was supposed to bring in a wave of relief for the west London club. However, his Premier League debut ended in a nightmare, adding to Graham Potter's woes.
Felix made his Chelsea debut on Thursday, with Fulham scoring 2-1 to clinch their three points. However, after initially impressing, the Portugal international's debut endured a catastrophic end as he was sent off for a reckless lunge on Cottagers defender Kenny Tete.
Also read: 'It's Ola, not Hola Felix!': Meme fest explodes after Chelsea confirm signing of Portuguese 'artist' on loan
The 23-year-old forward's red card will now cost Chelsea a staggering 2.1 million pounds. To secure Felix's services, the Blues agreed to pay Atletico Madrid a loan fee of 9 million pounds for the short-term deal, while the west London club will also cover the Portuguese talent's wages during his spell, which is estimated to be around 6 million pounds. This amounts to a cost to the Blues of 15 million pounds over the next 21 Premier League games, including Thursday's loss to Fulham.
As a result, Chelsea will pay Felix 714,286 pounds each game to be a part of their team as they try to bounce back from a terrible start to the season that has them stuck in the middle of the Premier League table. The Portuguese forward will be absent from the Blues' games against Crystal Palace, Liverpool and Fulham due to his dismissal for aggressive behaviour.
This three-game punishment for Felix will cost his new club a total of 2,142,858 pounds as part of the loan agreement.
Also read: Should Pochettino replace Potter as Chelsea manager? Blues' fans give ultimate verdict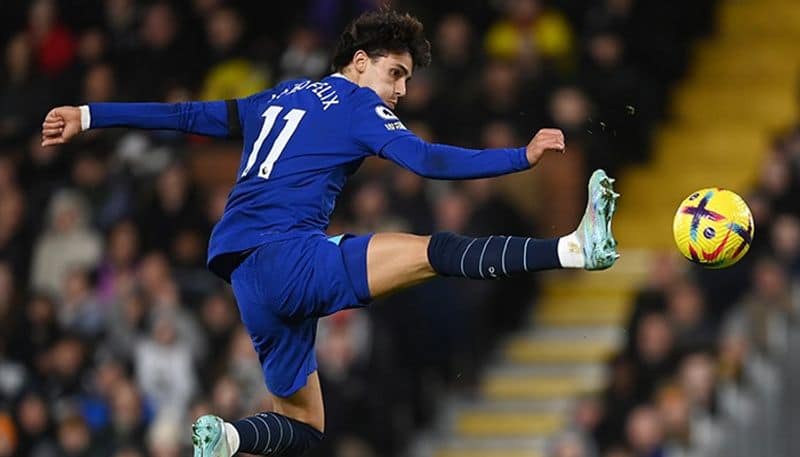 Chelsea boss Graham Potter backed the Portuguese forward after the game, despite his costly error on and off the field, which gives the Englishman—who is already under pressure—further selection issues.
"A forward's tackle," said Chelsea boss Potter. "It didn't feel like an emotional one. It was miscontrolled and a football action that can happen with the speed of the Premier League. He didn't go to hurt anybody. He didn't lose his head," he added.
"They're all learning moments. Joao is a young player, a top player, and you see his qualities. There was no malice in it, but I understand why it was red. It was high, and the referee had the decision to make," Potter stated.
"It's really frustrating, incredibly challenging, and I feel for the supporters. It is another blow; the hits keep coming at the moment. He was really good; you could see his quality in the game, so to lose Joao for three matches is really disappointing," the Chelsea manager concluded.
Also read: 'Sack Potter, Bring Tuchel back': Angry Chelsea fans lambasts manager after FA Cup thrashing by Man City
Due to the loss to their west London rivals, Chelsea is now in 10th place in the Premier League table, 10 points below the top four, and has played one more game than fourth-place Manchester United.
Meanwhile, a meme fest exploded on Twitter, with football enthusiasts finding humour in Joao Felix's red card on his debut on English soil. Here's a look at how fans reacted:
Last Updated Jan 13, 2023, 1:02 PM IST