'Never met Osama Bin Laden...' Abdul Rehman Makki denies links with Al-Qaeda
Makki, a designated terrorist in the UN, US and India, said he has no links with al-Qaeda or Islamic State in a video released from Kot Lakhpat Jail in Lahore. He has been in jail since 2019 where he is serving multiple sentences in terror finance cases along with Saeed and some other LeT and JuD senior leaders.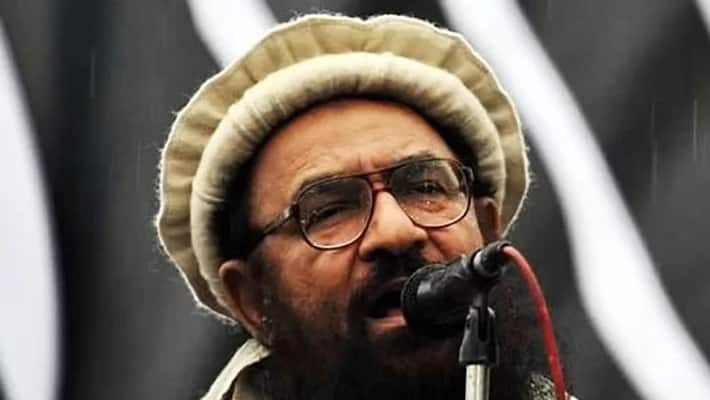 Abdul Rehman Makki, the deputy commander of the terrorist group Lashkar-e-Taiba (LeT), who is located in Pakistan, asserted in a video broadcast on Thursday from the Kot Lakhpat Prison in Lahore that he had no affiliation with the Islamic State or al-Qaeda.
However, Makki, the brother-in-law of Jamat-ud-Dawa (JuD) leader and architect of the Mumbai terror assault, made no mention of the 26/11 incident, which claimed 166 lives.
After years of work by India and its partners, the 1267 ISIL (Da'esh) and Al Qaeda Sanctions Committee of the UN Security Council added 68-year-old Makki to its list of terrorists on Monday, subjecting him to an asset freeze, travel restriction, and arms embargo.
Also Read | Rishi Sunak shuts Pak-origin MP; defends PM Modi in BBC documentary row
"I believe that the grounds for my listing are based on heresy and disinformation by the Indian government. I never met Osama Bin Laden, Ayman Al-Zawahiri or Abdullah Azam as alleged by some propaganda reports," Makki said.
Along with Saeed and some other prominent LeT and JuD officials, he has been imprisoned since 2019 and is currently serving numerous terms in terror funding charges. He said that his beliefs are completely at odds with the ideas and acts of Al-Qaeda and ISIS.
Also Read | Kim Jong Un 'cries, drinks all day', battling with mid-life crisis: Report
"I condemn all forms of terrorism and violence committed by these organisations. I support the Pakistani government's fundamental stance on Kashmir," he added. He lamented that the UNSC had decided to recruit him without giving him a fair chance to refute the accusations or hear his side of the story.
According to Makki, "due process was not followed, and no information was supplied on these listings." He refuted claims that he had met with Afghan or Al-Qaeda officials while he was a faculty member at Islamic University Islamabad in the 1980s. He claimed to have never interacted with Abdullah Azam, Ayman Al Zawahiri, or Osama Bin Laden and to have never attended nor taught at an Islamic institution.
Also Read | Who is Abdul Rehman Makki? Read this global terrorist's dossier
Last Updated Jan 20, 2023, 1:20 PM IST