Kim Jong Un 'cries, drinks all day', battling with mid-life crisis: Report
North Korea dictator Kim Jong-un is undergoing somewhat of a midlife crisis with lots of heavy drinking and eating, crying and feeling lonely, experts have claimed. Now, Dr Choi Jinwook, a Seoul-based North Korea academic, said the leader is facing fresh anxieties over his personal health and safety as he nears 40.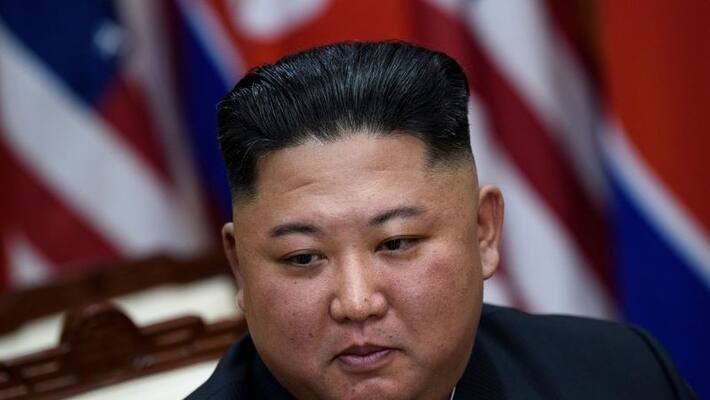 North Korea's dictator, Kim Jong Un, is reported to be living quite an unhealthy lifestyle as he spends most of his time drinking fine spirits and wines. The supreme leader, who turned 39 this week, has spent a lengthy period out of the spotlight, fueling rumours about his severe health issues. According to the Mirror, Kim Jong Un is reportedly going through a midlife crisis and is extremely worried about his health.
The leader is experiencing new concerns about his personal health and safety as he approaches 40, according to reports quoting Dr. Choi Jinwook, a North Korean professor living in Seoul. "I heard he was weeping after drinking a lot. He faces strain and is quite alone," he added.
Also Read | Dawood Ibrahim married for second time, currently in Karachi: Haseena Parkar's son makes big revelation
The North Korean ruler has been advised to cut back and exercise more regularly by his physicians and wife. He appears to be disregarding these requests, though. Kim reportedly travels with his own toilet on his few excursions overseas to avoid spies from searching his faeces for evidence since he is so worried about word of his illness getting out.
Last year, Kim Jong Un, who is notorious for keeping his personal affairs quiet, was seen clutching his daughter's hands as she made her debut in front of the world. The leader's daughter was shown clutching Kim's hand as they examined military equipment while standing next to him in a white puffer jacket in images released by the state agency.
Also Read | Who is Abdul Rehman Makki? Read this global terrorist's dossier
Kim's dad, Kim Jong Il, died of heart failure at the age of 69 in 2011 and the Supreme Leader's anxieties could be down to his dad's death. Kim Jong Il reportedly suffered a stroke in 2008 and had a taste for cigars, cognac and gourmet cuisine, and also was believed to have had diabetes and heart disease.
Also Read | China's population falls for the first time in over 60 years
Last Updated Jan 17, 2023, 3:50 PM IST