Republic Day 2023: How to download and send WhatsApp stickers to your loved ones
Republic Day 2023: The entire world is connected through social media and WhatsApp is one of the most used apps, either for personal or business purposes If you are someone who wants to send WhatsApp stickers to wish your near and dear ones a Happy Republic Day, follow these steps.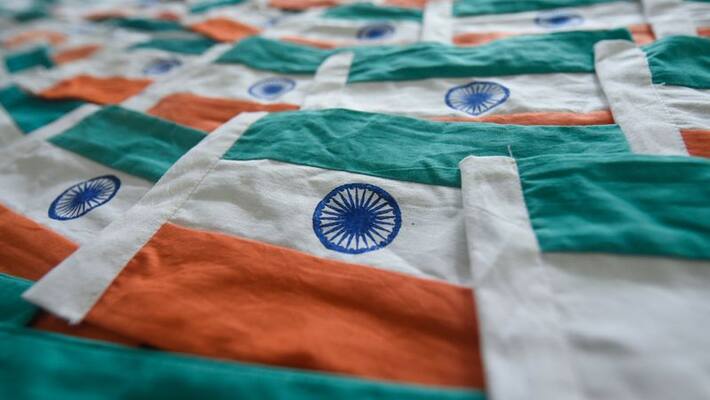 The 74th Republic Day will be celebrated in 2 days, on January 26, 2023. On this day, individuals greet each other and send quotes, messages, and WhatsApp stickers to celebrate the Republic of India. 
WhatsApp stickers are visually appealing and useful for conveying the exact message one wants to convey. Through social media, the entire globe is connected, and WhatsApp is one of the most popular programmes, whether used for personal or professional reasons. It is so great to be able to send stickers and notes to loved ones using the app.
Therefore, if you want to send WhatsApp stickers to wish your loved ones a happy republic day, just follow these instructions.
Also Read | Republic Day 2023: Wishes, images, WhatsApp/Facebook messages, quotes to share with your loved ones
How to get and send stickers for Republic Day using WhatsApp
Step 1: Click the search button in the Google Play Store and type Republic Day Stickers.
Step 2: You will be presented with a variety of alternatives. Select your preferred stickers from there.
Step 3: Select the "Add" or "Add to WhatsApp" option after opening the sticker pack.
Step 4: At this point, click the "Add" button to provide your final approval.
Also Read | Republic Day 2023: Parade invitees, e-ticket holders can avail free metro ride on Jan 26
Step 5: After adding, access WhatsApp's individual or group chat window.
Step 6: From here, select the sticker pack that you've previously installed using the methods given above by clicking the stickers area on the keyboard.
Step 7: The final action is to tap and then submit the sticker you wish to share.
Also Read | Republic Day 2023: Over 45,000 spectators to watch parade, Egyptian contingent to march at Kartavya Path
Last Updated Jan 24, 2023, 6:50 PM IST