Republic Day 2023: Parade invitees, e-ticket holders can avail free metro ride on Jan 26
Invitees to the 74th Republic Day celebrations at Kartavya Path and those possessing digital tickets for seats at the venue will be able to avail "free metro ride" to the two stations near Raisina Hill on January 26.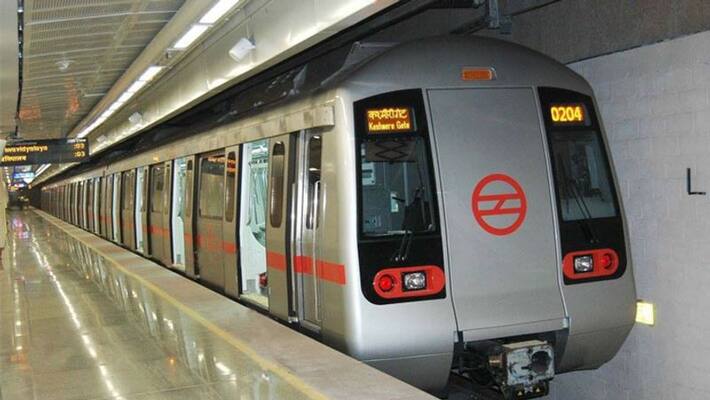 Those who have been invited to the 74th Republic Day celebrations at Kartavya Path and who have digital tickets for seats there are eligible for a "free metro trip" on January 26 at the two stations close to Raisina Hill, authorities announced. This was shared in a presentation on the events to be held from January 23-31 as part of the Republic Day celebrations, made on Wednesday by defence ministry officials.
The Kartavya Path is close to the metro stations at Udyog Bhawan and Central Secretariat. The statement read, "Invitees and ticket holders will be permitted to use the metro services free of charge and will depart at Udyog Bhawan and Central Secretariat metro stations for reaching their respective enclosures as chosen."
Also Read | Republic Day 2023: Meet Squadron Leader Sindhu Reddy, officer who will lead IAF marching contingent at Parade
Later, a senior official informed PTI that Republic Day e-tickets purchased online "would include a QR code" and that these tickets may be used to "receive a token for free riding to the stations near the event" at metro stations when presented with them.
While Central Secretariat Station serves as an interchange between the Yellow Line and the Violet Line, Udyog Bhawan Station is located on the Yellow Line.
When approached, a senior DMRC official said, "We are awaiting orders." After Rajpath was renamed "Kartavya Path" last year, this will be the first Republic Day festivities held along the ceremonial boulevard.
Also Read | Republic Day 2023: Over 45,000 spectators to watch parade, Egyptian contingent to march at Kartavya Path
According to representatives of the defence ministry, this year's Republic Day festivities will be held on the newly renovated Central Vista road, and the government has made 32,000 tickets available for general public purchase online.
All formal invitations to the ceremonial event will be given out online for the first time, they announced. E-invitations have taken the place of paper invitation cards for observers and visitors this year. A special website called amantran.mod.gov.in has been established for this purpose. Through this site, tickets, admission cards, invitation cards, and parking labels are sold and issued online, according to a statement from the defence ministry.
Also Read | Republic Day 2023: IAF tableau will showcase new firepower, Nari Shakti and more
(WITH PTI INPUTS)
Last Updated Jan 19, 2023, 10:49 AM IST