Premier League 2023-24: Son leads Tottenham to commanding victory over Crystal Palace, extending their lead
Tottenham's resounding victory against Crystal Palace not only showcases their dominance in the Premier League but also highlights their adeptness at executing Ange Postecoglou's tactical approach.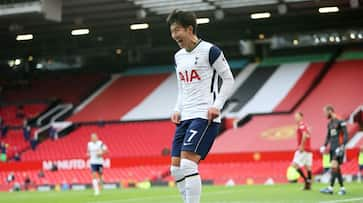 Tottenham's stunning performance against Crystal Palace saw them take a significant step forward in the Premier League, extending their lead by five points. The first half posed challenges, with Palace's stubborn defence denying Tottenham any clear openings. However, the breakthrough eventually came, with Joel Ward's own goal providing the opening goal.
Son Heung-min, with his eighth Premier League goal of the season, sealed the victory. Tottenham's success is a testament to their patience and adherence to Ange Postecoglou's tactical approach. Despite Palace's resilience, Spurs prevailed, much to the delight of their fans.
The first two months of the season have been a dream for Tottenham, who've made the most of favorable fixtures and the absence of European commitments. This advantage was further accentuated by Crystal Palace's lackluster performance and an unfortunate incident involving Joel Ward. This combination of factors has propelled Tottenham to a commanding five-point lead in the league standings.
In the end, Tottenham's performance far surpassed what Crystal Palace could muster, and Tottenham was able to withstand a late surge from the home side. Palace did have one last opportunity, but it ended with Matheus Franca slicing a chance wide and high. Tottenham breathed a sigh of relief, and the celebrations began for the traveling fans in the corner of Selhurst Park.
Also Read: Jurgen Klopp: Mohamed Salah is still 'Biologically' a young player, despite growing experience
Last Updated Oct 28, 2023, 2:58 PM IST