World Diabetes Day 2023: Here are 7 ways to lower blood sugar levels naturally
World Diabetes Day 2023: Blood sugar levels may be lowered by eating more fibre and probiotics, exercising frequently, etc. Changing one's lifestyle, eating a different food, exercising frequently, and taking medicine as directed by a doctor are all important components of managing diabetes. The following seven strategies can help manage diabetes.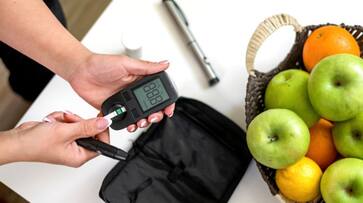 World Diabetes Day 2023: Over 230 national diabetic associations, the World Health Organisation (WHO), and the International Diabetes Federation (IDF) collaborated to create this worldwide movement. It was founded in 1991 as a reaction to rising worries about the ever-increasing threat that diabetes posed to health.
The IDF and WHO decided to designate Sir Frederick Banting's birthday, who co-discovered insulin with Charles Best in 1922, as the official day for WDD in recognition of the necessity for concerted worldwide action. WDD's significance and reach were significantly enhanced in 2006 when the UN passed a resolution declaring it an official UN Day.
Managing diabetes involves adopting a comprehensive approach that includes lifestyle changes, dietary modifications, regular exercise, and medication as prescribed by a healthcare professional. Here are seven ways to help control diabetes:
Also Read: 7 reasons to include amla (Indian gooseberry) in your winter diet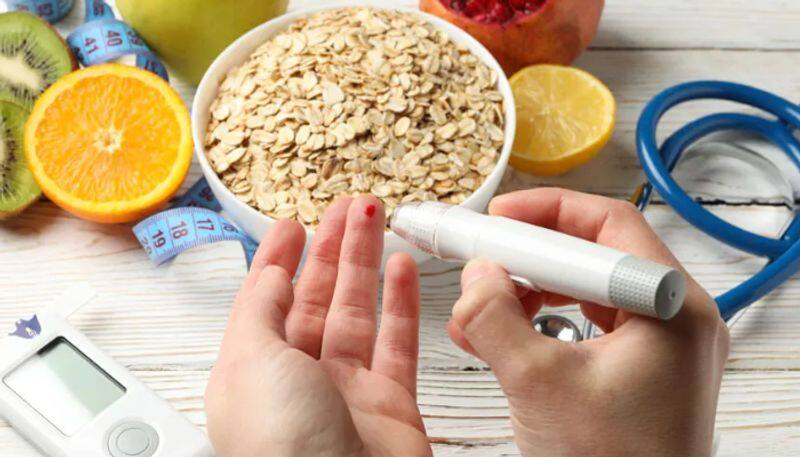 Healthy Eating: Balanced Diet: Eat a range of foods high in nutrients, such as whole grains, fruits, vegetables, lean meats, and healthy fats.
Portion Control: Pay attention to portion sizes to help control blood sugar levels. Use smaller dishes if you want to prevent overindulging.
Exercise: Exercise regularly to help enhance insulin sensitivity and reduce blood sugar. Aim for two times a week at least in strength training and at least 150 minutes of moderate-intensity aerobic activity per week.
Blood Sugar Monitoring: As directed by your healthcare professional, check your blood sugar levels on a regular basis. You may use this information to make the required changes to your medicine, food, and exercise routine.
Adherence to Medication: Take prescription drugs exactly as your doctor instructs. Insulin injections or oral medicines may fall under this category.
Any concerns or adverse effects from your drugs should be reported to your healthcare professional.
Stress Management: Blood sugar levels can be impacted by prolonged stress. To assist manage stress, try stress-reduction methods like deep breathing, yoga, meditation, or taking up a hobby.
Sufficient Sleep: Aim for seven to nine hours of sound sleep every night. Insulin sensitivity and blood sugar levels might be affected by sleep deprivation.
Frequent Medical Check-ups: Make an appointment with your healthcare team on a frequent basis to review your diabetes control and modify your treatment plan as needed.
Also Read: 7 common cancer symptoms and how to spot them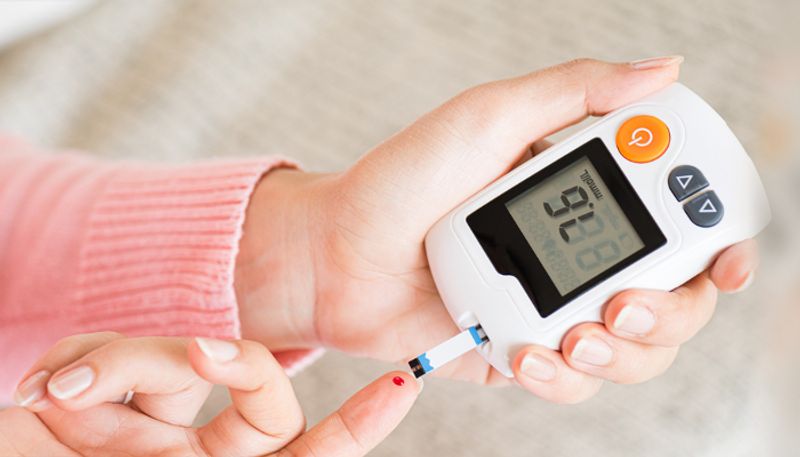 Monitor your blood pressure, cholesterol, and other pertinent health indicators.
It's critical to work with your healthcare team to customise your diabetes management strategy. They may offer tailored guidance according to your particular requirements, state of health, and way of life. Always get medical advice before making big adjustments to your diabetes treatment strategy.
Last Updated Nov 14, 2023, 11:30 AM IST