Dhoomam: Is Malayalam star Fahadh Faasil's suspense thriller worth watching? Watch trailer HERE
Check out the trailer for the Pawan Kumar directorial 'Dhoomam', which offers a chilling glance into this suspense-thriller, building up anticipation for the movie. By Mahalekshmi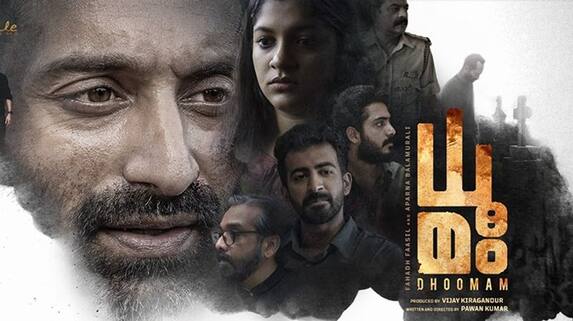 With Fahadh Faasil's Dhoomam, Hombale Films debuted in the Malayalam film industry. From the makers of movies like Kantara and the KGF series, 'Dhoomam' will be their first flick in Mollywood, featuring an ensemble cast including Fahadh Faasil, Aparna Balamurali, Roshan Mathew, Achyut Kumar, Vineeth Radhakrishnan, Anu Mohan, Joy Mathew, and Nandhu.
Originally in Malayalam, the movie will be released on June 23, 2023. Hombale being a popular movie production house, the trailer gives off their intentions to create quality films in the South. The movie's atmosphere is chilling and the race against time is very evident. 
Also Read: Is Diljit Dosanjh dating Taylor Swift? Here's what Punjabi singer has to say
About Dhoomam
As we see a business meeting to attempt to commercialize the tobacco warning at the beginning of the trailer, it becomes evident that the movie is about making money and going to the extent of achieving that. Avi (Fahadh) and Diya (Aparna) are caught in a race against time. Danger lurks around every step they take, and the line between being a hero or a villain gets blurred.
There is a frequent acknowledgement of getting rich, hinting at a dangerous chase. As they are pursued by enemies and ghosts from the past, they must confront their deepest fears and make sacrifices for their safety.
Also Read: 'Paranthas Weds Pancakes'- this is how Vicky Kaushal describes his marriage with Katrina Kaif
The Stellar Team
Known for his remarkable performances in movies like 'Vikram,' 'Pushpa,' and 'Joji,' Faasil is in a compelling portrayal in his new venture while Aparna Balamurali, the 'Soorarai Pottru' fame actress gives a complex performance. Alongside the leads, we have intriguing performers like Roshan Mathew, who is bound to give an impeccable performance. The trailer shows versatile characters and a worthy plot that compliments it.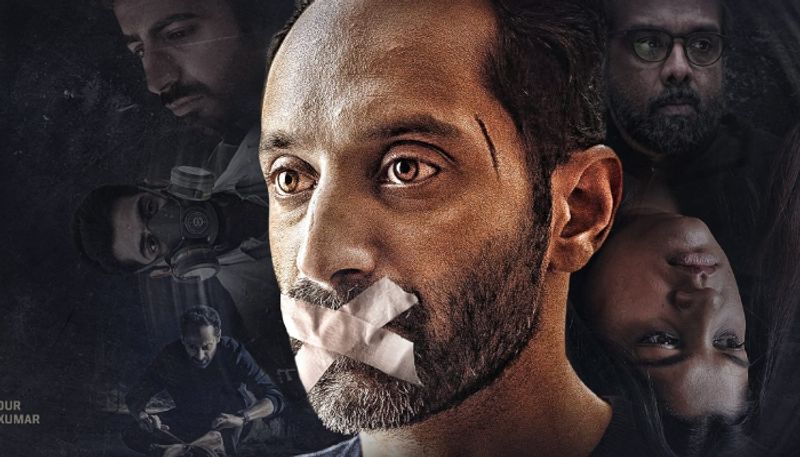 The music is composed by the talented Poornachandra Tejaswi. The background score does sound haunting, adding to the film's intensity. Cinematography is led by Preetha Jayaram, creating an encapsulating visuality to the thriller. 'Dhoomam' also boasts a stellar team of National award winners. Anees Nadodi heads the outstanding production design, and Poornima Ramaswamy has designed the costumes. 
According to director-writer Pawan Kumar, 'Dhoomam' is a dream project, and the script has been reworked several times. With such a stellar team backing him up, it is no surprise that he is confident about the product reaching the audience. The trailer has created popular buzz amongst fans, the audience, and the critics' community. Be sure to catch the movie 'Dhoomam' on June 23 to experience an immersive thriller on the big screen.
Last Updated Jun 8, 2023, 4:41 PM IST