AR Rahman Chennai concert becomes a nightmare as angry fans bash organizers for mishap
Oscar-winning musician A.R. Rahman's fandom and fanbase are angry after the Chennai concert on Sunday got mismanaged majorly. The videos of this shameful happening went VIRAL on X (formerly Twitter). Scroll down to learn more details.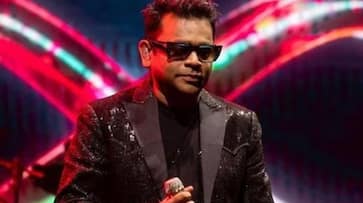 Oscar-winning musician AR Rahman's fandom got irked, furious and disappointed after his concert in Chennai, Marakkuma Nenjam, was not handled and managed efficiently. On Sunday, thousands of AR Rahman fans made their way to attend the concert of Nadaan Parindey singer on Mumbai's outskirts. While excited fans lined up outside the venue to witness the music maestro on stage, several fans took to X (previously known as Twitter) to reveal that the venue was overbooked, and many were not even allowed to enter the concert premises despite holding a valid ticket.
ALSO READ: Video: Ranbir Kapoor, Alia Bhatt at US Open; actor photobombs Stranger Things' actress Madelyn Cline
Upset fans took to the social media platform to share videos and pictures of fellow disappointed AR Rahman fans and slam the team of singers for terrible mismanagement. "Fans who paid 2000 rupees tickets were unable to enter the ARR concert place @arrahman," a user on X posted, along with a video of the entry gates packed with fans. "Very badly organized concert. Waste of money. Energy. I felt a huge sense of betrayal. I was feeling so stressed over good vibes because of so many fights and shit was going around! Unfair max was No proper sound!" added another.
"It was the worst concert ever in History. #ARRahman #Scam2023 by #ACTC. Respect Humanity. 30 Years of the Fan in me died. Mr #ARRAHMAN. #MarakkumaNenjam Marakkavey Mudiyathu. A performer on the stage can not even see what is happening in other areas. Just watch it," another disappointed AR Rahman fan wrote.
"Bad audio systems. I could not hear any song or music. Too crowded, worst and stampede, parking jammed, could not even return, need a refund," said a fan.
"There were dozens of people warning us not to get in. In the chaotic milieu that followed, many got pushed/shoved/stamped upon, causing injury. The crowd was massive. There wasn't an inch of space. In the claustrophobic environment, people started fainting," another fan noted.
"#ARRahman #ARRahmanConcert arrangements couldn't be more pathetic. It is the view you get paying for Gold tickets @actcevents refund our money back," a fan added.
ALSO READ: Maharaja: Jawan star Vijay Sethupathi SHOCKS netizens and fans with his latest poster
Last Updated Sep 11, 2023, 12:10 PM IST