Seeking US visa & tired of long wait time? New schemes to cut wait time for Indian applicants
Indians who are seeking approval for their visa for the United States are set to get it soon, as several new initiatives and schemes by the US are expected to cut down the wait time for all Indian applicants. The US embassy said, "On January 21, the US mission in India launched the first in a series of special Saturday interview days, as part of a larger effort to reduce wait times for first-time visa applicants."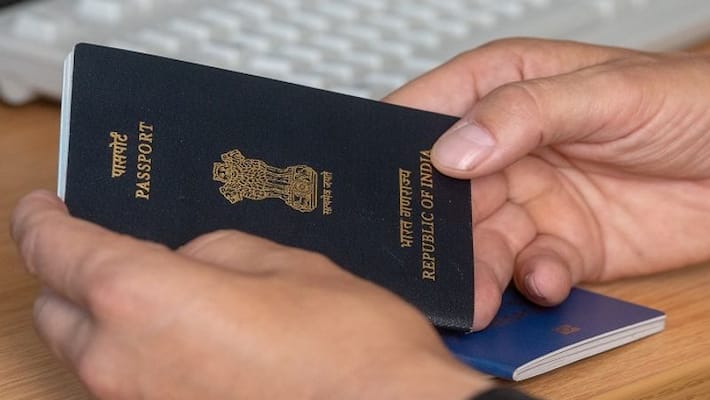 The US has started new steps with the goal of reducing delays in visa processing in India, including arranging special interviews for first-time applicants and ramping up consular staff. The US embassy in Delhi and the consulates in Mumbai, Chennai, Kolkata, and Hyderabad held "special Saturday interview days" on January 21 as part of a multi-pronged effort to reduce the visa backlog.
According to a statement released by the US embassy on Sunday, "on January 21, the US mission in India began the first in a series of special Saturday interview days, as part of a wider effort to shorten wait periods for first-time visa applicants."
The statement read, "To accommodate applicants who require in-person visa interviews, the United States Embassy in New Delhi and Consulates in Mumbai, Chennai, Kolkata, and Hyderabad all began consular operations on Saturday."
Also Read | Buzz Aldrin gets married on 93rd birthday, check out his post; Twitterati can't keep calm
In the upcoming months, the mission will keep making "extra slots" available for appointments to take place on particular Saturdays.
According to the statement, "These extra interview days are just one part of a multi-pronged approach to overcome the backlog in visa processing created by COVID-19." It claimed that for applicants with prior US visas, the US State Department has established remote processing of interview waiver cases.
It added that to improve the capacity for processing visas, hundreds of temporary consular employees from Washington and other embassies will travel to India between January and March 2023.
Also Read | Chris Hipkins set to become next prime minister of New Zealand; Know all about him
More than 2,50,000 extra B1/B2 appointments were made available by the US embassy in India. B-2 is a tourist visa, whereas B1 is a business visa. The mission said that in order to accommodate more appointments, the consulate general in Mumbai also extended business hours during the week.
"By this summer, the US mission in India will be at full staffing, and we expect to be processing visas at levels from prior to the COVID-19 pandemic," the embassy said.
The mission to India has made it a priority to enable legal travel since travel restrictions have been relaxed, according to the statement, and will adjudicate over 8,00,000 nonimmigrant visas in 2022, including a record number of student and job visas.
Interview wait times in India are "at pre-pandemic levels or below" for every other category of visa, it stated. According to the embassy, the Consulate General in Mumbai today handles the majority of visa decisions in India and runs one of the largest visa operations worldwide.
Also Read | India remains a bright spot amid global crises: WEF Executive Chairman Kluas Schwab
(With PTI inputs)
Last Updated Jan 23, 2023, 10:45 AM IST