Chris Hipkins set to become next prime minister of New Zealand; Know all about him
Chris Hipkins – the minister for education and policing, and one of the primary architects of the Covid response – was nominated uncontested by the party caucus on Saturday morning, after efforts by senior MPs to achieve consensus and secure a smooth transition in Ardern's wake.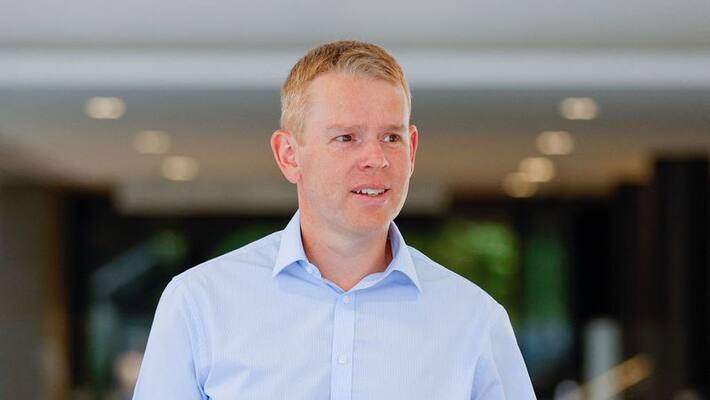 Chris Hipkins, the country's current minister of education who also oversaw the COVID-19 pandemic response, will succeed Jacinda Ardern as prime minister. The Labour Party announced on Saturday that Hipkins was the only person who had been nominated for the position of leader. Hipkins is expected to be confirmed as the new leader at a meeting of the Labour Party's Caucus including 64 lawmakers on Sunday.
Hipkins stated during a press conference after being named the single candidate, "I think we're an incredibly strong team." "We've been working together throughout this process, and we'll keep doing so. I consider myself extremely lucky to be working with such a remarkable team of individuals who are really dedicated to serving the people of New Zealand," he added.
Also Read | Here's why UK PM Rishi Sunak was fined by the police
When Jacinda Ardern said on Thursday that she will stand down as prime minister and not run for re-election because she had "no more in the tank" to do so, it came as a surprise.
After being designated COVID-19 minister in November 2020, 44-year-old Chris Hipkins, who was first elected to parliament for the Labour Party in 2008, shot to fame for playing a crisis management role in the government's reaction to the epidemic.
He presently serves as both the head of the House and the minister of police, education, and public service. 
Also Read | India remains a bright spot amid global crises: WEF Executive Chairman Kluas Schwab
He served as a senior advisor to two ministers of education and former prime minister Helen Clark before becoming an MP in 2008. Hipkins is regarded as a kind and laid-back businessman, yet he has had some notorious run-ins with Australia's previous conservative administration. He referred to Canberra's contentious practise of deporting offenders back to their place of origin when he accused Australia of "exporting its filth" to New Zealand in 2021. After Hipkins was suspected of being involved in a dual citizenship controversy in the Australian parliament, Ardern censured him in 2017.
Also Read | 'Should be a beacon for others to learn': WHO officials lauds India's G20 Presidency
Last Updated Jan 21, 2023, 12:59 PM IST