Here's why UK PM Rishi Sunak was fined by the police
Lancashire Police, which had been "looking into" the matter, confirmed it had issued a fixed penalty notice to Sunak, which involves a 100 pounds fine for not wearing a seatbelt in a moving car.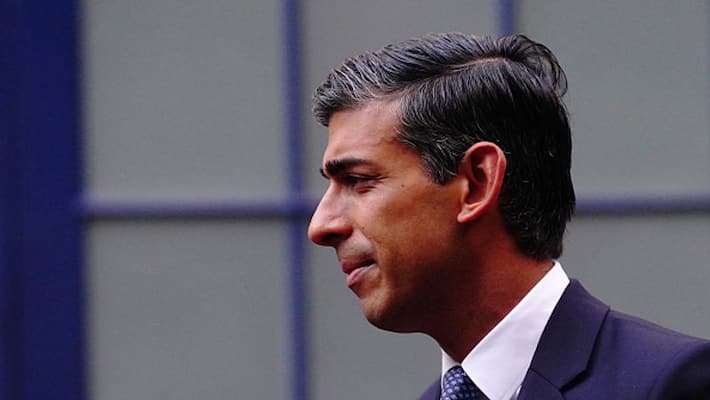 The British Prime Minister was fined by the local police department where Rishi Sunak recorded a social media video without a seatbelt while driving on Friday. The Lancashire Police, who had been "looking into" the situation, stated that Sunak had been given a fixed penalty notice, which carries a 100-pound punishment for failing to buckle up in a moving vehicle.
"Following the circulation of a video on social media showing an individual failing to wear a seat belt while a passenger in a moving car in Lancashire we have today (Friday, January 20) issued a 42-year-old man from London with a conditional offer of fixed penalty," Lancashire Police said in a statement.
Sunak apologised on Thursday for a "short lapse of judgement" he made when he unbuckled himself while driving in north-west England to record a video.
"That was a momentary lapse of judgement. The PM unbuckled himself in order to record a little video. He completely acknowledges that this was an error and apologises for it," Sunak's spokesperson added. "The Prime Minister believes everyone should wear a seatbelt," the spokesperson added.
In the UK, drivers and passengers who are found driving without seatbelts may be fined 100 pounds on the spot or up to 500 pounds in court, unless they have a valid medical exemption.
Also Read | India remains a bright spot amid global crises: WEF Executive Chairman Kluas Schwab
Sunak filmed the video while seated in the back seat of a moving car to promote his government's new Levelling Up Fund announcements to fund over 100 projects around the country. Police motorbikes could be seen escorting his car as he addressed the camera.
In England, drivers are liable for passengers under the age of 14 and passengers over 14 are responsible for making sure they use a seat belt if one is provided in their vehicle.
Exemptions include being in a vehicle utilised for a police, fire, or other rescue service, or possessing a doctor's certificate for a medical cause. Recently, the government explored making seatbelt laws more stringent such that drivers who choose not to use them would also be subject to licence penalties.
Also Read | 'Should be a beacon for others to learn': WHO officials lauds India's G20 Presidency
Last Updated Jan 21, 2023, 11:47 AM IST