Happy or Haunted: This teddy day, meet the spookiest bear
How would you react if at the 'witching hour' you get a possessed teddy bear on this teddy day?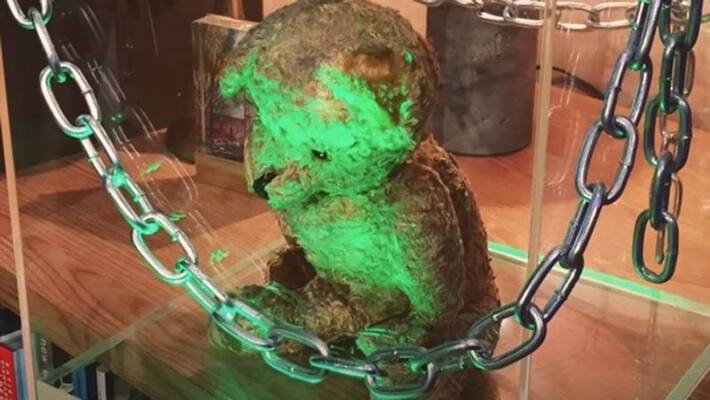 Well, don't worry you haven't received any, but a spooky teddy bear's visiting at Derbyshire is doing rounds on the Internet. The scary bear, named Mr Ted, was taken to Bolsover castle, one of the country's most haunted castles to examine the bear's haunting powers. Three staffs agreed to spend the night with the soft toy.
The experiment was monitored by Paranormal specialist and was filmed for the TV. Three women slept with the teddy bear, but when the clock struck 3, the team lost their connection with the start of 'witching hour'.
One of the producer's of the feature came down with an unknown illness and was then admitted.
After this, the toy was handed over to ITV. That night, the bear made 'growling sound' and gave people nauseating feeling.
The story is breaking Internet trends because of a Canadian Youtuber, TikTok star, Jessii, who discovered the story. She put it out there for the world, even though mixed up some facts.
According to her video, the teddy bear had been chained in the castle. But the truth is it was buried in a secret location 30 miles from Manchester.
Picture Credit: Jessii Vee
Last Updated Feb 10, 2021, 1:08 PM IST