Seen Apple's witty 'The Waiting Room' video? WATCH
Apple's latest humorous commercial emphasises how corporations monitor customers' heart rate, step count, menstrual cycle, and fitness activities. The latest advertisement makes a subtle jab at its rivals' privacy policies. Apple guarantees that it doesn't monitor or store users' personal health information.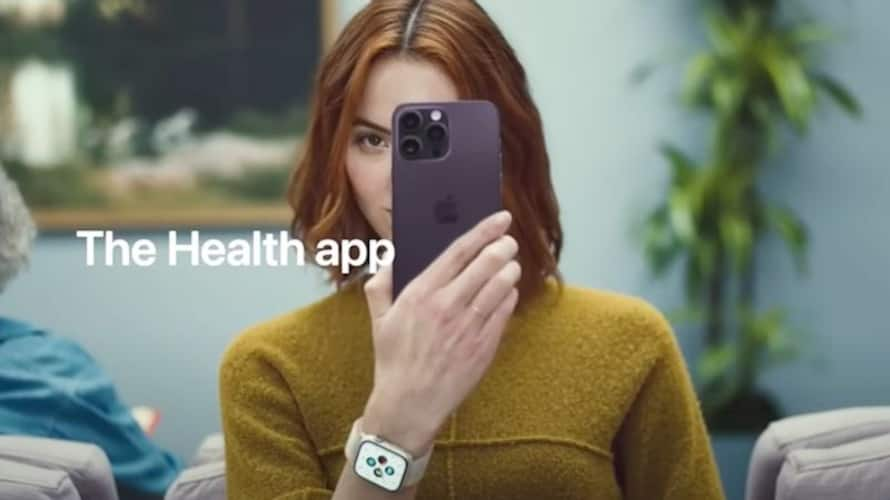 Apple has launched a new ad campaign in which it reiterates its dedication to protecting consumers' privacy while sharing health information using the Apple Health app. As part of the promotion, Apple has debuted a new commercial that subtly pokes fun at its rivals (without specifically identifying them) by showing how customers' step counts, menstrual cycles, heart rates, and fitness activities are tracked by other firms.
The advertisement claims, "It's your health data, you've been sharing without realising it." According to the promotion, Apple's Health app and HealthKit were created with privacy in mind.
Also Read | OnePlus 11 5G marble odyssey limited edition to launch in India soon
The new humorous advertisement emphasises the value of protecting patient privacy by using a variety of characters and narration by Emmy Award–winning actress and comedian Jane Lynch. The sentence ends with the phrase "The Health app helps it keep it private," in reference to users' health information being shared with the business without their consent.
Also Read | WhatsApp may soon replace phone numbers with usernames: Report
A specific page outlining Apple's privacy practises is also available on its own website. The business states in the health section that customers of the most recent OS versions of iPhone and Watch devices who have 2FA (two-factor authentication) activated may rest easy knowing that their data "is backed up in a way that Apple can't read." 
According to the website, HealthKit-compatible applications are "prohibited from using or disclosing HealthKit data" to other parties for marketing or other data mining reasons. Apple also gives users the ability to examine health information shared with other apps.
Apple ran a similar campaign in January to highlight how third-party companies track user activities via their smartphones. Through a separate ad, the company revealed that email marketers track users' emails, including the location where the mail was opened.
Also Read | Sharing your Netflix password with friends? You will have to pay extra
Last Updated May 25, 2023, 1:13 PM IST