Wrestlers to IOA: 'Form probe panel to look into sexual harassment allegations against WFI President'
Indian wrestlers continue their protest against WFI. At the same time, they have urged the IOA to form a probe panel and look into the sexual harassment allegations against WFI President Brij Bhushan Sharan Singh.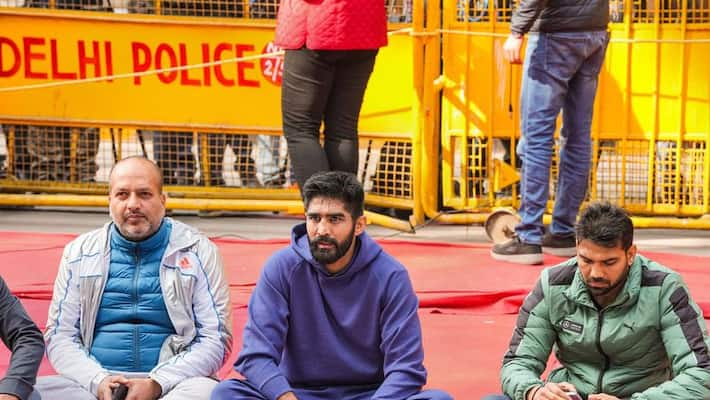 The protesting grapplers on Friday reached out to the Indian Olympic Association (IOA). They demanded the formation of an investigation commission to examine the accusations of sexual harassment that have been grounded against the Wrestling Federation of India (WFI) President, a day after intimidating to nestle numerous FIRs against the sports executive. In a note addressed to new IOA President PT Usha, the wrestlers said several younger associates had reported to them about the sexual harassment they have been facing at the hands of Brij Bhushan Sharan Singh. Five grapplers have inscribed the letter, including Tokyo Olympics 2020 medallists Ravi Dahiya and Bajrang Punia.
Rio Olympics 2016 bronze medalist Sakshi Malik and World Championship medallists Vinesh Phogat and Deepak Punia have also autographed. The wrestlers demanded that WFI be dissolved and its President be sacked. They also solicited that a new council is created, in talk with the grapplers, to operate the matters of the federal union.
ALSO READ: Wrestlers vs WFI - Grapplers adamant, as meeting with Sports Minister Anurag Thakur remains inconclusive
Meanwhile, on Friday, Delhi Chief Minister Arvind Kejriwal sounded "extremely shameful" that no measure had been taken against those indicted of sexual exploitation by female wrestlers. Celebrated Indian grapplers, including Olympic medallists  Punia and Malik and world championship medallist Vinesh, have been directing a sit-in protest at the Jantar Mantar in New Delhi for the last couple of days against the WFI president and Bharatiya Janata Party (BJP) MP Brij, blaming him of sexual exploitation and oppression.
"Serious allegations were levelled against the Minister of Haryana to the President of WFI, but there were no resignations, no action. On the issue of the safety of the women players of the country, their party and the government are trying to save their leaders. It is very shameful," Kejriwal articulated in a Hindi tweet.
(With inputs from PTI)
Last Updated Jan 20, 2023, 2:08 PM IST