WWE: Supporters in split as Stephanie McMahon steps down as CEO post Vince's return
WWE: Vince McMahon has returned to the board as the executive chairman. Meanwhile, Stephanie has stepped down from the CEO role, while Nick Khan remains the lone serving CEO of the company.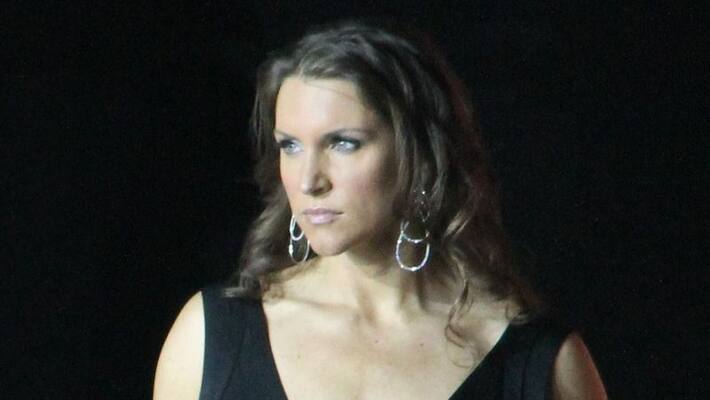 The pro-wrestling world has been buzzing since last week after Vince McMahon returned as the executive chairman of World Wrestling Entertainment (WWE). He had retired from the promotion a few months back following allegations of sexual misconduct with one of his female employees along with then-Creative Head John Laurinaitis. McMahon reportedly paid the woman for not opening up regarding the topic. As investigations went underway, he stepped down, with his daughter Stephanie McMahon becoming the new Chairwoman and the co-CEO alongside Nick Khan. However, on Tuesday, she stepped down from the role, with Nick continuing to serve as the sole CEO, while supporters have been split since her announcement.
Stephanie released a statement on social media that read, "With Nick's leadership and Paul 'Triple H' Levesque as the chief content officer, I am confident WWE is in the perfect place to continue providing unparalleled creative content and drive maximum value for shareholders. WWE is in such a strong position that I have decided to return to my leave and take it one step further with my official resignation. I look forward to cheering on WWE from the other side of the business, where I started as a pure fan when I was a little kid."
ALSO READ: WWE - Why is Vince McMahon back? Does he intend to take creative control back from Triple H?
Meanwhile, commenting on Stephanie's resignation, McMahon said in his statement, "I'd like to express my full support for Stephanie's personal decision. I'll forever be grateful that she offered to step in during my absence, and I'm genuinely proud of the job she did co-leading WWE. Stephanie has always been the ultimate ambassador for our company, and her decades of contributions have left an immeasurable impact on our brand."
McMahon also heaped praise on Nick for being the lone-serving CEO of the promotion and communicated, "Nick's business understanding and mastery of the media industry have helped catapult our business to record revenue and profitability. We look forward to working with the Board at this critical moment to review our strategic alternatives and maximize value for all WWE shareholders."
ALSO READ: New Year 2023: Hockey World Cup to ICC World Cup - Sporting events to look out for
At the same time, Nick thanked McMahon and Stephanie for their support and declared, "Stephanie McMahon is a terrific executive and an even better person. It has been an honour to serve as co-CEO with her. She will only continue to succeed. I'm grateful to Vince McMahon and our Board of Directors for their ongoing support. I look forward to continuing to work closely with them and my WWE colleagues to ensure our company may thrive as the premiere powerhouse in sports entertainment for years to come."
Last Updated Jan 11, 2023, 2:39 PM IST