Should Neymar move to Premier League? Brazilian great Rivaldo suggests which team PSG star must consider
Should Paris Saint-Germain (PSG) forward Neymar Jr., who is entering the final years of his prime, move to English Premier League? Here's what Brazilian great Rivaldo has to say and also revealed which club he should consider.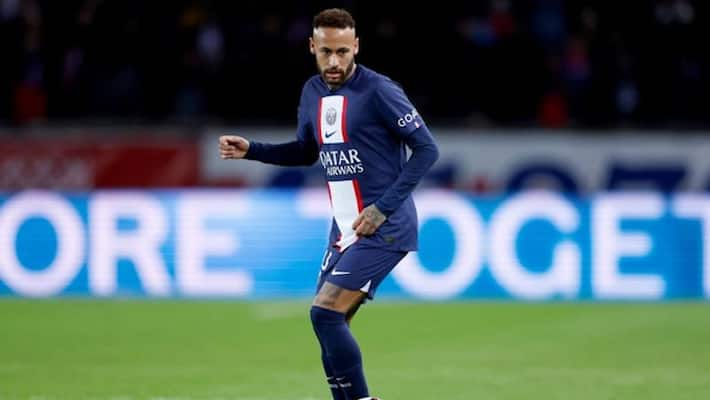 Paris Saint-Germain (PSG) superstar Neymar Jr., who has entered the finals years of his prime, has had a mixed bag over the last couple of years with the Ligue 1 champions. The Brazilian, who has scored 105 goals in 185 appearances for the French giants, has been sensational for Christophe Galtier's side this season. 
The 30-year-old has scored 11 Ligue 1 and 2 UEFA Champions League goals in 2022-23, which has made him a critical cog in the sensational trio along with Lionel Messi and Kylian Mbappe.
Also read: Is Ronaldo happy with life at Al-Nassr and Saudi Arabia? Real Madrid's Ancelotti reveals
However, despite Neymar's recent success with PSG, his compatriot Rivaldo has advised the PSG star to play in a different environment and to make the most of his prime playing days. The Brazilian legend has stated that Neymar should consider moving to Premier League and playing for former Barcelona boss Pep Guardiola at Manchester City.
"Honestly, I don't think it will happen right away, but at the end of the season, PSG could be interested in selling the player to recover part of the investment at the same time that the Brazilian star could finally evolve into Premier League," Rivaldo said in a recent interview to Canal Supporters.
Also read: Ronaldo vs Messi in Saudi Pro League? After Al-Hilal, now Al-Ittihad 'willing' to sign PSG star
"In this scenario, I think Manchester City would be the perfect club for him as it would give him a better chance of success and he would be playing in a very attacking side who are playing great football under their former manager Pep Guardiola," the Brazilian great added.
While Neymar enjoyed success with the Catalan team to start his European career, he could not collaborate with Guardiola because the Spanish coach left Barcelona a year before the Brazilian would join. 
Even though it would be an intriguing transfer for Neymar, it is unlikely to happen given the cost and the fact that Manchester City does not require a player of the PSG star's calibre. It's one of those hypothetical plays from the FIFA video game, or maybe it's something Neymar will talk about after his playing days are gone.
Also read: Since losing 6-3 at Etihad, how Ten Hag transformed Man United into a force to reckon with
Last Updated Jan 14, 2023, 5:01 PM IST