EPL 2022-23: 'It's just an incredible dressing room' - Arteta lauds Arsenal ahead of derby vs Tottenham
EPL 2022-23: Arsenal will visit Tottenham Hotspur on Sunday for a London derby. Ahead of the same, visiting boss Mikel Arteta has lauded his side's dressing room atmosphere and mentality.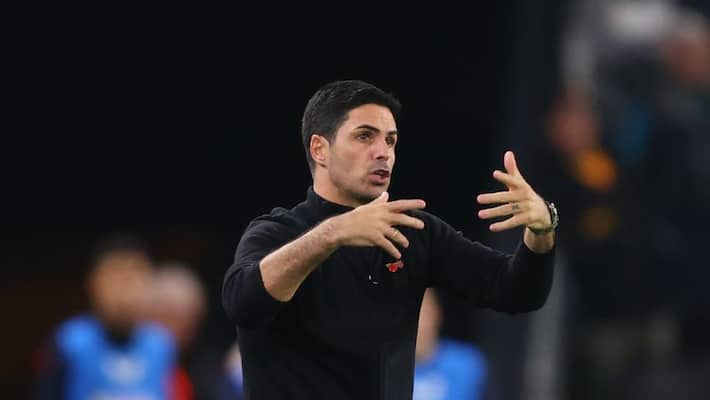 English giants and table-topper Arsenal will be playing fellow giants and crosstown rival Tottenham Hotspur in the London derby during the 2022-23 English Premier League (EPL) clash at the Tottenham Hotspur Stadium on Sunday. The hosts will certainly have the home advantage. However, consistency is something that they have needed for most of the season. But, given the current form, the visitors are the favourite in this tie. At the same time, the Gunners' head coach Mikel Arteta has lauded the positive dressing room atmosphere and mentality ahead of the derby clash. A success for the Spurs could take them to the fourth spot, while Arsenal stays on the top.
"It's just a great dressing room. It's a joy to work with [the team and the players] every day. Some of the things that we've done together, I'll probably never be able to do them with any other team or with any other group. Especially on match days and the things we do together, that will stay in my brain for the rest of my life," Arteta expressed during the pre-match presser.
ALSO READ: Manchester derby - Haaland trolled after United register 2-1 win over City at Old Trafford
"[The players] are certainly more mature. I think the demands have also changed, and my role and what they, in my opinion, need from me is different. And that's why we always have to be evolving and trying to be ahead of what is coming, to give the players and the rest of the staff what is going to make everything click to be more efficient and win more games," added Arteta, reports FotMob.
"We win more games, which is the most important thing and the thing that changes everything, and I think we play better. We deserve to win in the games we have won, and probably that's the most relevant thing," Arteta concluded. The Gunners are currently five points behind second-placed defending champion Manchester City, with the former having played a contest less.
Last Updated Jan 15, 2023, 3:02 PM IST