Social media user shares experience of new taxi scam in Bengaluru
Passengers using ride-sharing services like Uber and Ola in Bangalore's T2 airport should be cautious of drivers attempting to mislead them about drop-off locations, charging extra fees. A Reddit user shared their mother's experience when a driver insisted on taking her to T1 instead of the chosen T2 destination and demanded an additional fee.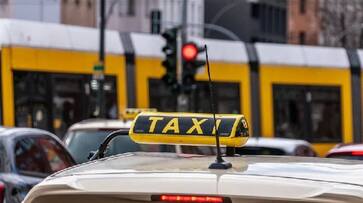 A Reddit user has shed light on a growing scam that has been making the rounds among taxi drivers, particularly those associated with ride-sharing platforms like Uber and Ola. The incident in question involved the user's mother, who was travelling from Bangalore T2 airport and had booked a ride through Uber.
This deceptive scam centres on drivers misguiding passengers regarding their drop-off location within the airport premises. In the reported case, the driver insisted on taking the passenger to T1 (Terminal 1) instead of T2 (Terminal 2), despite the passenger having selected T2 as the destination within the Uber app.

Ola Cabs announce their S1 scooters as bike taxi service in Bengaluru
The driver then demanded an additional fee of Rs 75 to transport the passenger to T2. This troubling trend has raised concerns among passengers and underscored the need for vigilance when using ride-sharing services at airports.
Despite the passenger's certainty about the correct terminal, she agreed to pay the additional amount, suspecting it might be a genuine mistake. However, upon entering the airport, she checked the Uber app and found that her original booking had indeed been for T2 and not T1, as the driver had claimed.
The Reddit user shared this incident to raise awareness about the scam, warning fellow travellers to be vigilant when going to the airport. They noted that their mother had filed a complaint with Uber, and the platform had refunded the extra fee.

Meter Down in Bengaluru: Private autos, taxis and buses to go off the road on Sept 11 against Shakti Yojana
Several individuals in the Reddit thread shared similar experiences, recounting instances where drivers tried to manipulate the drop-off location to charge higher fares. Some suggested strategies such as asking the driver to drop passengers at the originally booked location and then taking advantage of free shuttle services between terminals if needed.
This incident highlights the importance of passengers double-checking their ride details in the app and standing their ground when they believe they are being scammed by unscrupulous drivers.
Last Updated Sep 21, 2023, 4:12 PM IST