Karnataka minister's controversial remark sparks political firestorm over farmer suicides
Karnataka Minister Shivanand Patil has sparked controversy with his statement suggesting a rise in farmer suicides after the state government increased compensation for the families of the deceased. Patil, who holds the portfolio for sugarcane development and APMC (agricultural produce market committees), clarified that he did not intend to imply that farmers were resorting to suicide for compensation. He emphasized the need to await forensic science laboratory reports before reporting on farmer suicides.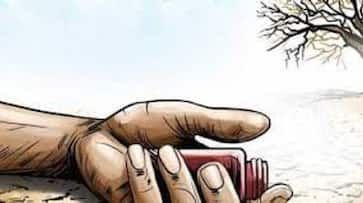 The controversy surrounding Karnataka's Minister Shivanand Patil, continues to escalate as key political figures weigh in on the matter. Patil's initial statement, suggesting a correlation between increased compensation and a rise in farmer suicides, drew significant backlash.
SC adjourns Cauvery water hearing, protests erupt with farmers hurling on roads

Former Chief Minister Basavaraja Bommai, while condemning Patil's remarks, accused the Congress of holding an "anti-farmer sentiment." Bommai stressed the importance of thorough verification before compensating the families of deceased farmers and asserted that no one would take their own life for financial gain. He expressed concern about the growing number of farmer suicides in the state and called for immediate compensation for the reported cases.
Furthermore, Bommai urged the Department of Agriculture to provide counseling to farmers facing challenges due to factors such as inadequate rainfall and crop failures. As the monsoon season nears its end, farmers are grappling with crop losses and mounting debts. Bommai revealed plans to disburse substantial loans to farmers through cooperative societies, emphasizing the need to expedite the lending process. He also advocated for converting short-term and medium-term crop loans into long-term loans to support farmers.
Mandya: Children protest against govt, urge to save water of the ancestors

Deputy Chief Minister DK Shivakumar entered the fray by questioning the characterization of individuals who commit suicide for personal reasons as farmers. He challenged the assertion that there had been a significant increase in farmer suicides due to the government's compensation policy, describing it as false.
Last Updated Sep 7, 2023, 6:02 PM IST