Bengaluru Youtuber fined for making prank reels inside Namma Metro train
BMRCL fines a YouTuber Rs 500 for a disruptive prank involving a fake medical emergency on a Bengaluru Metro train. Such pranks can cause distress to passengers and disrupt normal metro operations.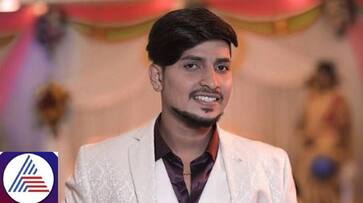 The Bengaluru Metro Rail Corporation Limited (BMRCL) imposed a fine of Rs 500 on an individual who conducted a disruptive prank inside the Namma Metro in Bengaluru. The incident involved a young man, who, pretending to have a medical emergency, alarmed fellow passengers while attempting to create video content for social media.
Such incidents of pranks and fake emergencies can cause distress among passengers and disrupt the normal functioning of the metro. However, it's important to note that genuine health emergencies can occur during metro travel, and passengers should feel confident that assistance is available when needed.

Mysuru: Social Media celebrity 'Smiley Naveen' murdered
The YouTuber involved in this incident staged a prank on the purple metro train travelling from Vijayanagar towards Majestic. He acted as if he was experiencing a seizure while on an escalator, causing alarm among passengers.

Karnataka: KIMS dismisses 11 students over derogatory reels on nurses
According to an official from the Bengaluru Metro Rail Corporation Limited (BMRCL), the individual in question, named Prajwal, posted the videos on Instagram Reels using the account handle "Prank" Praju, with the recordings dating back to July.
The video of this prank garnered significant attention on social media, leading to public outrage. Subsequently, the BMRCL identified the prankster's address and filed a complaint against him at the Govindaraja Nagar Police Station, imposing a fine of Rs 500 as a consequence of his actions.
Last Updated Oct 7, 2023, 4:19 PM IST