Vivek Agnihotri calls Bollywood old and corrupt, praises South stars Rajinikanth, Chiranjeevi
Indian film director Vivek Agnihotri questioned how blindly the audience worship Bollywood stars who believe their viewers are stupid. He also said that Bollywood is corrupt, old, and a dead system.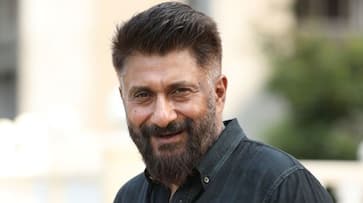 Indian film director Vivek Agnihotri's dislike for Bollywood is growing day by day. After accusing Bollywood star Shah Rukh Khan for destroying the Hindi film industry last month, the 49-year-old director claims Bollywood to be old and corrupt. In an interview, he called out how the audience worship celebrities and hence his work is not enjoyed among such viewers. He went on to compliment the South film industry and expressed his love for Superstar Rajinikanth and Chiranjeevi. 
Vivek Agnihotri says Bollywood is old and dead
According to Vivek, Bollywood is corrupt, old, and a dead system who thinks the audiences are stupid. He said that they feel that stars are everything, thus the identities of writers or directors is not known as such. Vivek said that Bollywood is a fascist system in which the dictator is the most important person; hence, he criticizes that system and constantly refers to ourselves as Indian cinema.
Vivek Agnihotri praises Rajinikanth, Chiranjeevi 
Vivek shared his thoughts on the South film industry, citing Rajinikanth and Chiranjeevi as examples of grounded and excellent behavior. He said, "Look at Rajinikanth, he moves around with no pretence. He's my idol. Even the biggest of stars here are very simple people. Recently I saw Chiranjeevi walking around wearing a chappal. I like that. I don't like arrogant behaviour." 
Vivek Agnihotri's allegations on Bollywood
Last month, The Kashmir Files director alleged that after director Karan Johar and actor Shah Rukh Khan began making films, Hindi cinema's storytelling suffered a decline. He said that the two damaged India's cultural fabric in a very dangerous way.
On the work front, Vivek's forthcoming film, The Vaccine War, will be released on September 28, 2023. The film stars Nana Patekar, Anupam Kher, Pallavi Joshi and Sapthami Gowda in pivotal roles. The film's plot revolves around the Covid-19 epidemic and the vaccines created to combat it.
The film will also highlight Indian scientists, particularly women, who are and have worked on the vaccine.
Last Updated Sep 26, 2023, 11:50 AM IST