Junaid Khan dazzles as transwoman in groundbreaking theatre role; Read more
Junaid Khan, son of Aamir Khan, is making waves in theatre with a unique role as a transwoman. He's also set for his Bollywood debut, with his father emphasizing the importance of talent over nepotism in the industry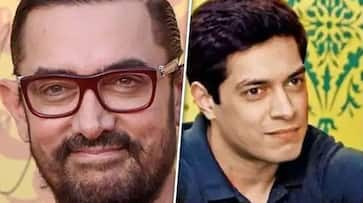 Junaid Khan, the son of Bollywood superstar Aamir Khan and his ex-wife Reena Dutta, is making waves in the entertainment industry with his noteworthy roles in theatre plays. While his Bollywood debut is eagerly awaited, he has been establishing himself as a talented actor on the theatre stage. Junaid's next theatre project, "Strictly Unconventional," is generating a lot of buzz due to his unique character.
In this upcoming play, Junaid Khan will be portraying a transwoman, a role that has piqued the audience's curiosity. The debut show of "Strictly Unconventional" is scheduled for November 15, 2023, at Mumbai's renowned Prithvi Theatre. It has been revealed that Junaid will be taking on a double role in the play, with his transwoman character being one of the highlights.
The details of Junaid's second character in the play are still under wraps, adding an element of surprise to his performance.
Junaid Khan embarked on his theatre career in August 2017, with his debut in the stage adaptation of Bertolt Brecht's acclaimed play, "Mother Courage and Her Children." Since then, he has showcased his acting prowess through various notable performances in the world of theatre.
While Junaid Khan's journey in theatre has been impressive, he is also gearing up for his screen debut. He is set to make his mark in the world of Bollywood with the movie "Maharaj," produced by the esteemed Yash Raj Films. Additionally, Junaid has already completed filming for his second project, a love story that also marks the Bollywood debut of South Indian star Sai Pallavi.
Also read: 'Sam Bahadur' trailer launch: Director Meghna Gulzar opens up about the film and casting Vicky Kaushal
In a recent interview, Aamir Khan, the proud father, disclosed that Junaid faced rejection in more than 15 auditions before landing his debut project. Aamir emphasized that he never intended to launch his son in the film industry, as he firmly believes that only genuinely talented artists can thrive and succeed in this competitive domain.
ALSO READ: 'Sam Bahadur' trailer launch: Director Meghna Gulzar opens up about the film and casting Vicky Kaushal
Last Updated Nov 8, 2023, 12:11 PM IST