Does Kim Kardashian hate ex-husband Kanye West's new wife Bianca Censori?
Globally renowned rapper Kanye West shocked all his fans and the entire industry when he got hitched again with his staffer and architect Bianca Censori. Rumors suggest the former Mrs. West Kim Kardashian did not actually like her. Scroll on for the inside scoop.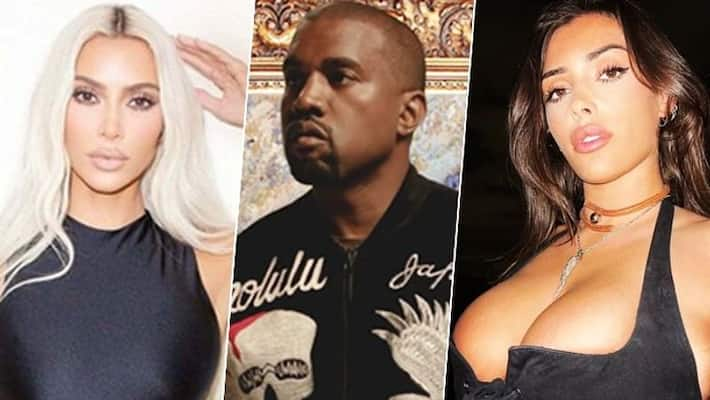 Just like global fans of former golden couple #Kimye and fandoms, even the Kardashian family is pretty baffled and concerned about the sudden Kanye West marriage to Bianca Censori as revealed by a leading global entertainment outlet. 
Reportedly, global fashion icon Kim Kardashian aka former Mrs. West, has never actually liked Censori, but there are no fair reasons. Rumors state that Kim already suspected of an affair between Censori and Kanye West, who is now her ex-husband.
ALSO READ: Alia Bhatt's father Mahesh Bhatt undergoes heart surgery after his health deteriorated
An insider even claimed that "Kim hates her." In fact, on Friday, a global entertainment portal reported that Kanye West has got hitched again to his architectural designer Bianca Censori. Sources claim that it was public knowledge that Kanye's wife at the time, who was Kim, never liked her. She even had a hunch that the architectural designer had a thing for West even when they were married. Sources even claim Kim Kardashian has forever despised Censori because she doubted a sexual spark between them.
The insider shared, "Kim has a bad opinion of her." He added, "This woman has done stuff to make herself look like Kim." The source even went ahead and said that., "She is pretty. Kim hates pretty girls."
ALSO READ: Get ready to RUN; Ghostface is out again for a killing spree: Watch Scream 6 trailer featuring Courteney Cox
Regarding the Kardashian family reaction to the wedding, the insider added that the family is waiting for the papers of their private wedding as they are not sure about it. The source said, "They are not sure if it is a PR stunt. They are waiting to see if he files for papers. They are nervous because if it is true, then even she would be in the children's life." The source shed some light on the Kardashian family reaction. He said, "The family is not taking this as a marriage yet. They do not know what it is."
Last Updated Jan 20, 2023, 12:15 PM IST