Get ready to RUN; Ghostface is out again for a killing spree: Watch Scream 6 trailer featuring Courteney Cox
Scream 6 trailer is out online, and the Ghostface that scared us for years has now returned to the beloved film franchise. This time it takes the killing to New York.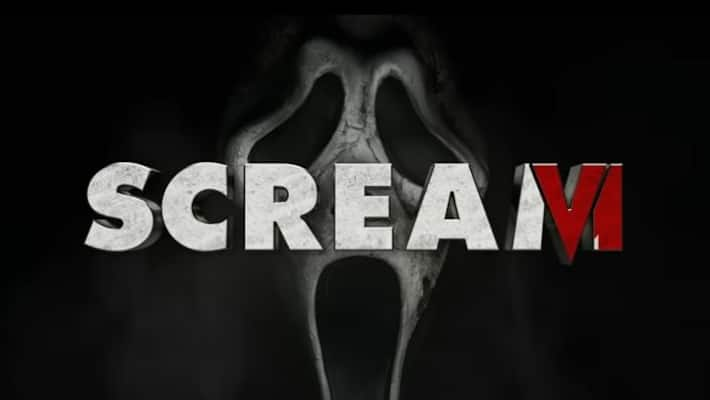 The Scream 6 teaser promises all the blood and gore that fans have come to anticipate. Fans are liking how the first video from the forthcoming slasher flick has turned out to be a true slow burn with lots of jump scares.
Ghostface, the main antagonist in the Scream franchise, brings the murdering and his never-ending bloodthirst to New York this time. Will anyone make it through his chopping and dicing? Fans will find out when Scream 6 hits theatres on March 10.
Also Read: Why Priyanka Chopra opted for surrogacy? Here's what Malti Marie's mother has to say
About Scream 6: 
Last January, the fifth Scream film was released. It's finally time for the sixth instalment. The narrative of Scream 6 will be as follows: Following the latest Ghostface killings, the four survivors depart Woodsboro and begin a new chapter. In Scream VI, Melissa Barrera (Sam Carpenter), Jasmin Savoy Brown (Mindy Meeks-Martin), Mason Gooding (Chad Meeks-Martin), Jenna Ortega (Tara Carpenter), Hayden Panettiere (Kirby Reed) and Courteney Cox (Gale Weathers) return to their roles in the franchise alongside Jack Champion, Henry Czerny, Liana Liberato, Dermot Mulroney, Devyn Nekoda, Tony Revolori, Josh Segarra and Samara Weaving.
About Scream 6 trailer:
In the first Scream 6 teaser, Ghostface causes mayhem in public spaces. He is killing inside the mall, the tube, and a Ghostface shrine. Victims must keep an eye on their backs in mindless slaughter. The Scream 6 teaser contains several jump scares, and the atmosphere of horror and tension has been effectively generated. The background music enhances the flow of events. It would be intriguing to watch how the picture does at the box office following the success of the fifth Scream film, which grossed USD 140 million worldwide.
Also Read: 'Sambhal ke giro': Nora Fatehi trolled by Instagram users for humourous slip of tongue
Cast and crew of Scream 6 
Scream 6 stars Hayden Panettiere, Courtney Cox, David Arquette, Dermot Mulroney, Melissa Barrera, Jasmin Savoy Brown, Mason Gooding and Jenna Ortega. Filmmakers Matt Bettinelli-Olpin and Tyler Gillett are returning to direct the sixth instalment. James Vanderbilt and Guy Busick will co-write the screenplay. 
Last Updated Jan 20, 2023, 9:33 AM IST