Bigg Boss 17: Salman Khan expresses his disappointment with Ankita, Isha Malviya, Mannara and Munnawar
Bigg Boss update: In last night's episode, host Salman Khan took the stage for Shukravaar Ka Vaar. Salman called Ankita Lokhande, Isha Malviya, Mannara Chopra, and Munnawar Faruqui separately to talk to them.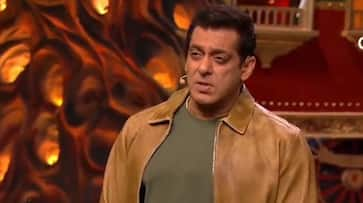 Weekend Ka Vaar on Bigg Boss is linked with drama, and fans anxiously await it. As day 34 of Bigg Boss begins, fans will see Arun Mashetty compete against Sana Raees Khan. As Arun, Tehelka Bhai, and Sana get down to discuss Tehelka's nomination, tensions between them rise. While Sana made an effort, Arun and Tehelka were unimpressed. 
The discussion quickly became heated, with Arun using harsh language to threaten Sana. Arun informs Sana that if Tehelka Bhai is killed, she would be killed as well.  He says, "Agar Tehelka gaya, toh main teri ***** laga dunga."
Also Read: Deepika Padukone to Alia Bhat: 7 iconic Bollywood female characters
Unfortunately, Sana is offended by his comments and tone, and she accuses him of making degrading statements about her and not understanding how to communicate to women. Anurag Dobhal and Ankita Lokhande, among others, try to calm her down by emphasising that Arun did not say anything particularly insulting to her.
However, the show quickly becomes dramatic once the housemates are summoned by presenter Salman Khan, who tells them that he doesn't care what they have to say about his words of wisdom or tales. 
The celebrity and presenter takes a position, stating that he would only talk to chosen competitors who respect his comments in the future. 
Shortly after he summons Ankita, she goes to the confession chamber and talks to Salman Khan about it. He attempts to convince Ankita that she should understand her spouse Vicky. While Salman claims that the pair is playing a fair game, he quickly reminds Ankita that she hasn't developed her own network and is relying on Vicky, which is causing her dissatisfaction.
Also Read: Katrina Kaif's exclusive insights: Zoya's strength in potential showdown with Rubai
Similarly, Salman converses with Isha Malviya, Mannara Chopra, and Munawar Faruqui when they enter the confession chamber. Later in the programme, Salman Khan invites the cast of Khichdi 2 on the Bigg Boss set as the Parekh family entertains him with their eccentricities. 
Salman closes the programme by informing the audience that his niece Alizeh Agnihotri, as well as Basti Ka Hasti and Bigg Boss 16 winner MC Stan, would appear on the show.
Last Updated Nov 18, 2023, 2:12 PM IST