Sandalwood drug case: Diganth accepts consumption of drugs; here's why he used drugs
Sandalwood actor Diganth Manchale has allegedly accepted that he has been consuming drugs. The actor has revealed the reason for drug use, stating that he was in pain for the last 5 years.
Bengaluru: Sandalwood actors Diganth Manchale and Aindrita Ray were asked to appear before the CCB sleuths for an enquiry regarding the Sandalwood drug scandal on Wednesday, September 16.
After hours of enquiry Diganth Manchale has reportedly accepted that he indulged in the consumption of drugs.
In a written letter to the CCB Diganth has allegedly accepted that he used drugs not for recreational purposes but to forget the pain and sorrow he has been through in the last 5 years.
Based on the letter written by Diganth, the actor has stated that his right eye does not function completely, taking a huge emotional toll on his life.
Also read: Sandalwood drug case: Diganth to resume shooting films amidst CCB enquiry
It is reported that 5 years ago, Diganth was shooting abroad for a film. During a scene where his co-star had to enact throwing something on his face, the scene turned out to be an accident, making him lose sight in one eye forever.  
It is reported that when his co-star enacted that scene an object hit his eye after which he fell unconscious and woke up to realise that he could not see through his right eye.
Diganth claimed in the letter that after the incident he went into depression and started consuming drugs to fight depression.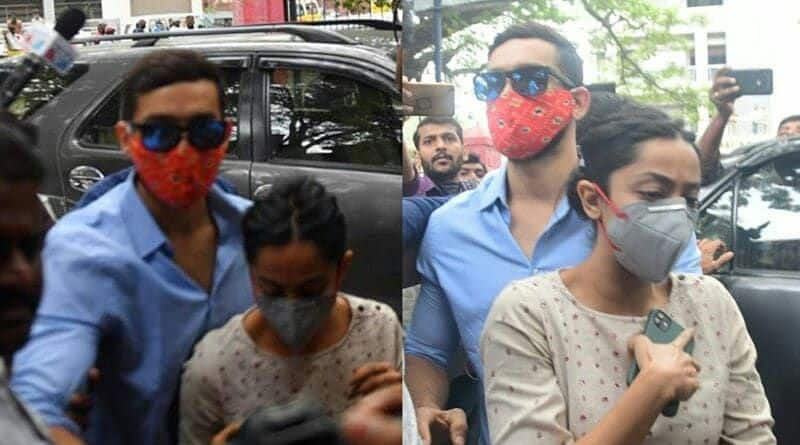 Diganth stated "I had very few films offered after the incident, I went into depression because of that. I started consuming cocaine to forget my pain and sorrow. I have now told whatever I know, you (CCB sleuths) can decide what to do next".  
Meanwhile, Diganth has decided to get back to work from Friday, September 17, resuming the shoot of 'Marigold' and Yograj Bhatt's 'Gaalipata-2' amidst the CCB enquiry.
Last Updated Sep 17, 2020, 12:00 PM IST