Cross-border camaraderie: Pakistan's Intikhab Alam remembers friend Bishan Singh Bedi in heartfelt tribute
The article reflects on the enduring friendship between former Pakistan captain Intikhab Alam and the late legendary Indian spinner Bishan Singh Bedi, highlighting their shared cricketing camaraderie that transcended borders and politics.
The cricketing world is mourning the loss of legendary Indian spinner Bishan Singh Bedi, and one person deeply affected by this loss is his close friend and former Pakistan captain, Intikhab Alam. Their remarkable friendship transcended borders and spanned over five decades. Bedi's demise has left Alam in stunned silence, as he reflects on their cherished moments together.
Also read: RIP Bishan Singh Bedi: India mourns the demise of cricket legend at the age of 77
Intikhab Alam and Bishan Singh Bedi first crossed paths in 1971 when Bedi toured England with the Indian cricket team, and Alam, representing Surrey, played against the iconic left-arm spinner in a tour game. This initial encounter laid the foundation for a remarkable bond that defied national boundaries.
In the same year, both Alam and Bedi embarked on a five-month tour of Australia as part of the World XI squad. It was during this tour that their friendship deepened. The camaraderie they shared as teammates formed the basis of a friendship that would stand the test of time.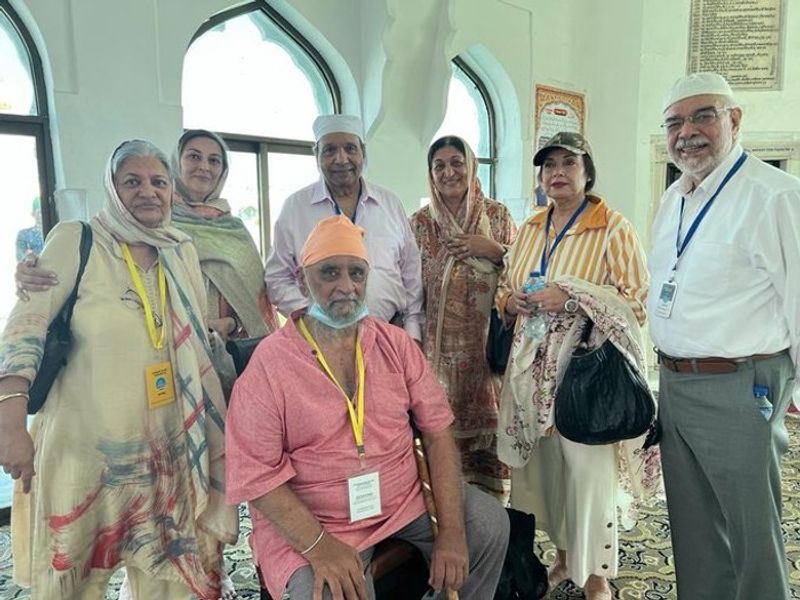 Their most recent reunion took place at Kartarpur Sahib in October of the previous year. They used the occasion to reminisce about their shared history. The meeting was filled with nostalgia, and both friends found themselves overwhelmed with emotion as they discussed the old times.
Upon hearing of Bedi's passing, Intikhab Alam was momentarily silenced by grief but soon found his voice to pay tribute to his dear friend. "What a great personality he was. A kind hearted person, full of humour. There was never a dull moment when he was around," Alam told PTI.
Also read: RIP Bishan Singh Bedi: 'Will be remembered forever' - Indian cricketers pay tribute to legendary spinner
"He was of course a world class cricketer but an even better human being. I have lost my closest friend on the other side of the border," said the former Pakistani cricketer, who would stay with Bedi whenever he visited Delhi and the Indian would do likewise whenever he was in Lahore.
After undergoing a brain surgery in March 2021 to remove a blood clot, Bedi couldn't fully engage in conversation during his meeting with Alam in Kartarpur. During this reunion, Alam took the lead in conversations and also sang their cherished "team song," 'Louis Armstrong's When the Saints Go Marching In.'
"Kartarpur was the last time we met. We got so emotional that we cried talking about the old times. Of late, we could not talk over phone (due to Bedis' health), but my wife was in regular touch with Bishan's wife. They both also became the best of friends because of our friendship," said Alam.
Alam fondly remembered their first meeting at The Oval in London when India faced Surrey. "I hit him for a few sixes and he came up to me said 'there are others in the team as well. Why are you only coming after me?'. We connected from that moment on," said Alam, who also spent a lot of time with Bedi during their days in county cricket.
Their fondest memories came from the long tour of Australia in 1971-1972, where Bedi, Alam, and others like Sunil Gavaskar and Farokh Engineer played together for the World XI.
Also read: RIP Bishan Singh Bedi: Revisiting the Indian spin legend's top 5 spells in Test cricket
"Har roz shaam ko dinner saath mein karte there. We used to eat together and we used to sing together. Since players with multiple personalities were part of the team, we used to sing as a team bonding exercise. When the Saints Go Marching In was our song. There were times he used to cook also. I remember him and I cooking for 70-80 people for Rohan Kanhai's birthday. Memories for lifetime," Alam told PTI.
Bishan Singh Bedi's friendship with Intikhab Alam exemplified the power of sport to foster bonds that transcend borders and politics. Their enduring camaraderie was a testament to the enduring spirit of cricket and the common love for the game. Bedi's legacy as a cricketer and as a friend will forever be celebrated.
Last Updated Oct 23, 2023, 6:05 PM IST