RIP Bishan Singh Bedi: India mourns the demise of cricket legend at the age of 77
Regarded as one of the greatest left-arm spinners in the world, former Indian cricketer Bishan Singh Bedi passed away on Monday at the age of 77.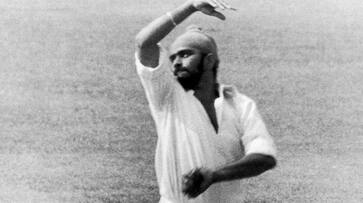 Bishan Singh Bedi, India's legendary left-arm spinner and former captain, passed away on Monday following an extended illness. At the age of 77, he left behind his wife Anju, son Angad, and daughter Neha. Born in Amritsar in 1946, Bedi had a remarkable cricketing career. He played in 67 Test matches for India, amassing 266 wickets with 14 five-wicket hauls and one 10-wicket haul.
Bedi was a pivotal member of India's golden quartet of spinners, which also included Erapalli Prasanna, Bhagwat Chandrasekhar, and Srinivas Venkataraghavan. This quartet formed the backbone of India's bowling unit from 1966 to 1978.
In 1990, Bedi briefly served as the manager of the Indian cricket team during tours to New Zealand and England. He also contributed as a national selector and mentored several talented spinners, such as Maninder Singh and Murali Kartik, who valued his invaluable technical insights.
Following the sad demise of the Indian cricket great, several cricketers, politicians, celebrities and fans took to X to pay tribute to Bishan Singh Bedi. Here's a look at some of the reactions:
Last Updated Oct 23, 2023, 4:21 PM IST