World Bank's G20 document praises India's remarkable progress in DPI; key highlights
The G20 Global Partnership for Financial Inclusion, in a document prepared by the World Bank, has applauded the remarkable impact of DPIs in India, particularly during the past decade under the Modi government.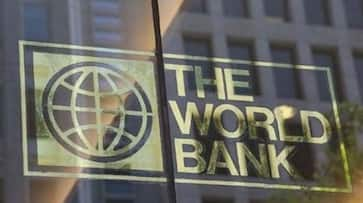 In recent years, India's Digital Public Infrastructure (DPI) has emerged as a global model of digital transformation, revolutionizing various sectors beyond just inclusive finance. The G20 Global Partnership for Financial Inclusion, in a document prepared by the World Bank, has applauded the remarkable impact of DPIs in India, particularly during the past decade under the Modi government.
This document highlights India's pioneering measures and the pivotal role of government policies and regulations in shaping the DPI landscape.
Nitish Kumar to attend G20 dinner; former PMs Manmohan Singh, Deve Gowda also invited
1. Financial Inclusion:
India's DPI approach, as noted by the World Bank, has achieved in just six years what might have taken five decades.
The JAM Trinity has significantly increased the financial inclusion rate, soaring from 25% in 2008 to over 80% of adults in the last six years.
DPIs have played an instrumental role in this leap, supported by other ecosystem variables and policies, such as creating an enabling legal and regulatory framework and leveraging Aadhaar for identity verification.
Since its inception, the Pradhan Mantri Jan Dhan Yojana (PMJDY) has witnessed a threefold increase in accounts, with women owning 56% of these accounts.
The Jan Dhan Plus program has encouraged low-income women to save, resulting in substantial customer growth and increased average balances.
2. Government to Person (G2P) Payments:
India has constructed one of the world's largest digital G2P architectures leveraging DPI, facilitating transfers of around $361 billion directly to beneficiaries through various government ministries and schemes.
These efforts have resulted in significant savings, amounting to $33 billion as of March 2022, equivalent to nearly 1.14% of GDP.
3. Unified Payments Interface (UPI):
UPI has witnessed exponential growth, with over 9.41 billion transactions valued at about Rs 14.89 trillion occurring in May 2023 alone.
For the fiscal year 2022–23, the total value of UPI transactions approached 50% of India's nominal GDP.
G20 Summit: Traffic curbs, online delivery ban come into effect in New Delhi; check details
4. DPIs' Value for the Private Sector:
DPI adoption has improved efficiency for private organizations, reducing complexity, costs, and processing times.
Some Non-Banking Financial Companies (NBFCs) have reported higher conversion rates in SME lending, substantial savings in depreciation costs, and reduced expenses related to fraud detection.
The onboarding costs for banks in India have decreased significantly, making lower-income clients more attractive and yielding profits for new product development.
5. Lower Cost of Compliance for Banks with KYC:
India Stack has digitized and streamlined KYC procedures, reducing costs for banks. Those utilizing e-KYC have reduced their compliance expenses from $0.12 to $0.06.
G20 Summit 2023: Not Bollywood, but classical Indian music to take centre stage at Bharat Mandapam in Delhi
6. Cross-Border Payments:
The UPI-PayNow interlinking between India and Singapore, launched in February 2023, aligns with G20's financial inclusion goals and facilitates faster, cheaper, and more transparent cross-border payments.
7. Account Aggregator (AA) Framework:
India's Account Aggregator Framework, regulated by the RBI, enhances the country's data infrastructure, enabling consumers and enterprises to share data with their consent.
A total of 1.13 billion cumulative accounts are enabled for data sharing, with 13.46 million cumulative consents raised as of June 2023.
8. Data Empowerment and Protection Architecture (DEPA):
India's DEPA empowers individuals to control their data, fostering innovation and competition by allowing tailored product and service access without requiring extensive investments from new entrants.
India's remarkable journey in the realm of DPIs reflects not only the nation's commitment to digital transformation but also its ability to leverage technology for the greater good. The document serves as a testament to India's achievements and aspirations in the digital age.
Last Updated Sep 8, 2023, 11:02 AM IST