G20 Summit 2023: Not Bollywood, but classical Indian music to take centre stage at Bharat Mandapam in Delhi
Classical Indian music will take center stage at the G20 Summit 2023 at the Bharat Mandapam in New Delhi on Saturday, offering a cultural evening featuring diverse music forms and performances by renowned artists.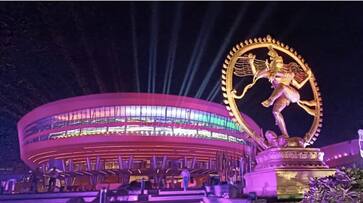 A special musical night is set to grace the newly constructed Bharat Mandapam at Pragati Maidan for the heads of state attending the G20 Summit 2023 in New Delhi. Scheduled for Saturday, the event will feature various forms of classical Indian music presented by artists from different regions of India. The evening will offer a glimpse of the distinctive music of Bharat Vadya Darshan, which takes the audience on a harmonious journey through India's diverse music traditions.
Also watch: G20 The India Story: "1.4 billion Indians introduced to rest of the world through G20 Presidency"
The program will exclusively showcase classical and folk tunes, with no Bollywood songs on the lineup. Dr. Sandhya Purecha, Chairperson of the Sangeet Natak Academy, is overseeing the event's coordination. The musical night promises a diverse repertoire, including the rendition of Rabindranath Tagore's iconic song "Ekla Chalo Re" and performances by Rajasthani folk artists. Music and melodies from Gujarat and Southern India will also feature prominently. Major music genres such as Hindustani, Carnatic, folk, and contemporary music will be included in the presentation. The evening will culminate with a performance of the song "Mile Sur Mera Tumhara."
The Bharat Mandapam, which will host several G20 Summit events, boasts state-of-the-art facilities, including exhibition halls, a 16-language interpreter room, a convention center, an amphitheater, large video walls, a light management system with dimming and occupancy sensors, Data Communication Network (DCN), and an integrated surveillance system.
In addition to the cultural extravaganza, the 18th G20 Summit will also provide an opportunity to showcase India's culinary diversity to the world. World leaders attending the summit in Delhi will savor the flavors of Indian street food, featuring delectable dishes from Chandni Chowk and innovative millet-based creations.
Also read: G20 Summit 2023: All about AI-powered Gita app that delegates will come face-to-face with (WATCH)
Millets will take center stage at the G20 Summit in various ways, including an exhibition planned at the 1,200-acre Pusa Campus of the Indian Agricultural Research Institute (IARI).
With over 10,000 delegates expected to attend the weekend summit in the national capital, hotels are preparing a range of millet-based dishes for the world leaders staying with them. The culinary showcase promises to be a delightful part of the G20 Summit experience.
Last Updated Sep 8, 2023, 8:07 PM IST