UK set to tag India as safe country; that will end asylum rights for illegal migrants
The move, part of the Illegal Migration Act 2023, aligns with the government's commitment to deter illegal migrations, particularly via small boat arrivals. The Home Office stressed the need to prevent abuse of the asylum system and highlighted rigorous assessments confirming both countries as meeting the criteria for inclusion.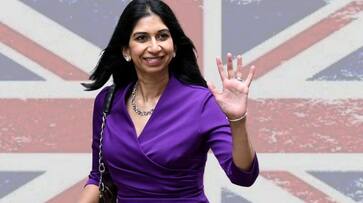 The UK government has proposed an extension of the list of safe countries to include India and Georgia, as part of efforts to streamline the process of repatriating individuals who enter the country illegally from these nations, thereby eliminating their eligibility to seek asylum in the UK. This legislative initiative, presented in the House of Commons on Wednesday, is a strategic move by the UK Home Office to fortify the nation's immigration system and prevent the misuse of protection claims that lack a solid foundation.
Home Secretary Suella Braverman emphasized the need to halt illegal entry to the UK from countries that are fundamentally secure. The expansion of the list is designed to facilitate the swift removal of individuals lacking the right to stay in the UK, conveying a clear message that illegal entry will not result in permission to remain. 
Braverman reaffirmed the government's commitment to implementing measures outlined in the Illegal Migration Act, aligning with Prime Minister Rishi Sunak's commitment to "stop the boats" of migrants reaching the UK through the English Channel.
The decision to include India and Georgia on the list stems from a rise in small boat arrivals from these countries, despite a lack of apparent risk of persecution for their nationals. The concept of safe states, outlined in Section 80AA, requires the Home Secretary to be convinced that there is generally no serious risk of persecution for nationals of the country in question and that removal to that country does not violate the UK's obligations under the Human Rights Convention.
The Home Office asserted that both India and Georgia underwent rigorous assessments, meeting the specified criteria for inclusion in the safe states list. The proposal is now subject to parliamentary scrutiny, involving debates in both Houses of Parliament before its implementation. Aligned with the broader framework of the Illegal Migration Act 2023, which seeks to prevent illegal entries and facilitate prompt returns, the government is committed to addressing the issue comprehensively. 
Additional measures, including a legal duty for removal, are anticipated in the coming months. The Home Office emphasized a multi-pronged approach, collaborating with international partners, enhancing enforcement against criminal gangs, and working with France to prevent further crossings, as part of a comprehensive strategy to curb illegal migration and ensure the safety of all involved.
Last Updated Nov 10, 2023, 8:52 AM IST