Pakistan school principal arrested for raping, blackmailing over 24 teachers
Karachi Police on Monday arrested a school principal over allegations of raping and blackmailing multiple women. The school principal, identified as Irfan, used CCTV footage to blackmail the victims, said Senior Superintendent of Police (SSP) for District Malir Hassan Sardar.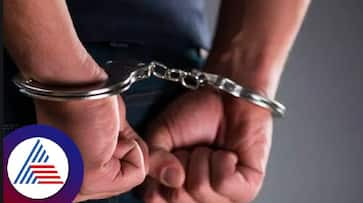 A Pakistan school principal was arrested by the police for allegedly sexually assaulting over 24 teachers. The arrest took place on Monday after an obscene video of the principal with a teacher went viral on the internet.
Accused Irfan Ghafoor Memon is a principal in Karachi's Gulshan-e-Hadeed IGI school. The police have so far identified five victims who were sexually assaulted by Irfan Ghafoor Memon. According to a report from GEO TV, the principal has also assaulted several staff members, students, as well as teachers.
Memon used to blackmail teachers and sought sexual favors from them. He would then go on to record the act through several CCTV cameras. Later, he used to further blackmail teachers on the basis of the recorded videos.
Also Read | California state assembly passes anti-caste bill, senators await legislation; check details
He has done so with over 24 teachers as the police recovered 25 obscene videos from Irfan's mobile phone. Senior Superintendent of Police (SSP) Malir Hasan Sardar in Karachi gave a statement to the media soon after the arrest of the accused.
He said, "So far, five women have come forward as victims of the suspect who is currently under investigation. We are also gathering necessary information from the victims as well."
The incident shocked the students of IGI school and their parents in Karachi's Gulshan-e-Hadeed. The incident comes at a time when violence and assault against women have been rapidly increasing in Pakistan. Various accounts of sexual assault against women have come forward, especially against religious minorities in the last two months.
Further investigation of the matter is ongoing as the police are trying to reach out to other victims for statements. The pressure is growing on the police to act fast and deliver justice after the shocker that has been unearthed in Karachi.
NASA's Orbiter reveals snapshot of Chandrayaan-3's Vikram Lander; see pics
Last Updated Sep 6, 2023, 6:47 PM IST