Bad weather spoils Ronaldo potential Al-Nassr debut as clash against Al-Ta'ee postponed by 24 hours
Al-Nassr's clash against Al-Ta'ee in the Saudi Pro League, which could have seen Cristiano Ronaldo make his debut defying FA's 2-match ban over Everton drama, has been postponed by 24 hours due to heavy rain.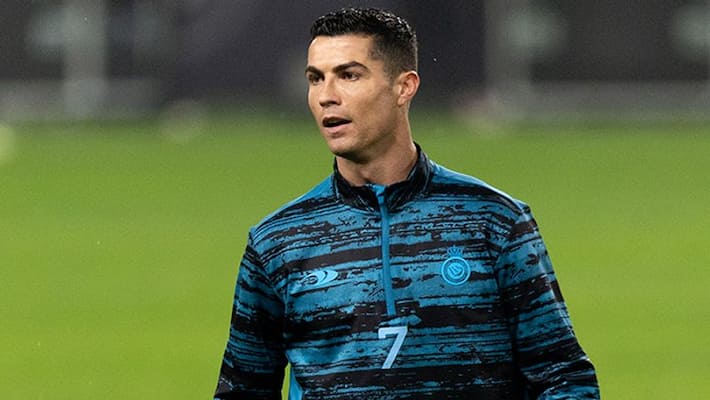 In some heartbreaking news for Al-Nassr fans, the club's clash against Al-Ta'ee in the Saudi Pro League, scheduled for Thursday evening, has been postponed by 24 hours due to heavy rain and weather conditional impacting Mrsool Park's electricity supplies.
The team's new striker Cristiano Ronaldo was expected to defy England Football Association's 2-match ban over his infamous Everton incident and make his debut on Saudi Arabian soil for Al-Nassr today. Reports claimed the Portuguese talisman would have to fulfil his 2-match suspension as per FIFA rules, failing which he could risk further punishment from football chiefs and a potential fine for his new club.
Also read: Ronaldo's Al-Nassr boss Rudi Garcia labelled 'worst person in football'; will CR7 play ball with Frenchman?
"Due to heavy rain and weather conditions impacting the stadium's electricity, we have been officially informed that tonight's match against Al Ta'ee is postponed for 24 hours. We apologise for any inconvenience caused to fans and wish everyone safe travels," Al-Nassr wrote on their social media accounts.
Heartbroken Ronaldo and Al-Nassr fans flooded the club's comment section, with most users talking about how eager they are to see the 37-year-old striker in action.
"Everyone is prepared for this global moment for the international Cristiano Ronaldo. It will be one of the best matches," noted one user on Instagram, while another added, "Postponement is good so that Cristiano is more ready in case he was available for the match, we note that he arrived only two days ago."
Another fan mentioned, "The postponement is for the benefit of the Don, and God willing, the coach will call him and we eagerly see the presence of the Don," while a fourth noted, "Great that's mean Ronaldo could play tomorrow."
Al-Nassr, reportedly paying Ronaldo 175 million pounds a year, has sold 28,000 tickets for their Saudi Pro League clash against Al-Ta'ee on Thursday, with most fans gearing up to see Ronaldo in action for the first time on their country's soil.
However, confusion over Ronaldo's debut game prevails after reports claimed the former Manchester United star will still have to face punishment for his behaviour at Goodison Park last season. 
On November 17, the England Football Association gave Ronaldo a 50,000-pound fine and a two-game suspension. After United lost a game at Goodison Park in April of last year, the Portuguese talisman broke a fan of Everton's phone out of his hand and was found guilty of improper and violent misconduct. As the five-time Ballon d'Or winner went down the tunnel, he slapped 14-year-old Jacob Harding's hand, breaking the boy's phone. According to his mother, Sarah Kelly, the legendary striker also damaged her son's hand.
Article 12.1 of FIFA's Regulations on the Status and Transfer of Players says: "Any disciplinary sanction of up to four matches or up to three months that has been imposed on a player by the former association but not yet (entirely) served by the time of the transfer shall be enforced by the new association at which the player has been registered in order for the sanction to be served at domestic level. When issuing the ITC, the former association shall notify the new association via TMS of any such disciplinary sanction that has yet to be (entirely) served."
Also read: 'Ronaldo not an activist': Fans slam Amnesty for urging Al-Nassr star to highlight Saudi's human rights issues
Given that Ronaldo is facing a 2-match suspension, and FIFA's rule states up to four matches, it remains to be seen if Ronaldo will get a green signal to make his Al-Nassr debut against Al-Ta'ee. 
Al-Nassr will next face Al-Shabab only on January 14, so fans may have to wait for the team to take on Ettifaq on January 21 until they see Ronaldo finally make his debut if the 2-match ban remains. However, suppose the friendly clash between Paris Saint-Germain (PSG) against the combined XI of Al-Nassr and Al-Hilal stars takes place on January 19, as reported earlier. In that case, fans could see CR7 in action against his arch-rival Lionel Messi.
Last Updated Jan 5, 2023, 6:58 PM IST