Sandro Tonali faces 10-month football ban for betting breaches
Sandro Tonali, the Italian midfielder who recently made a high-profile move to Newcastle, has been hit with a 10-month ban from football due to betting rule violations.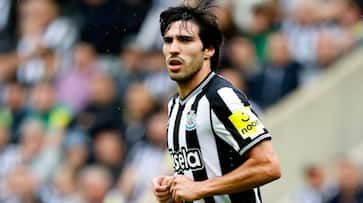 Sandro Tonali, the Italian international midfielder who recently joined Newcastle in a £55 million deal from Milan, has been handed a 10-month ban from football for breaching betting rules. This decision comes as a result of an investigation into gambling infractions involving three players, with Tonali being one of them.
While he initially faced an 18-month suspension, his cooperation with the Italian Football Federation (FIGC) led to a reduction of eight months in his ban. In addition to the suspension, he is required to pay a €20,000 fine and participate in a gambling rehabilitation program. FIGC president Gabriele Gravina confirmed this agreement, which includes a 10-month ban and eight months of rehabilitation activities along with at least 16 public appearances.
This ruling means that Tonali will not be eligible to play for Newcastle until the end of August next year, and he may miss Italy's potential participation in Euro 2024 if the team qualifies. However, he will still be allowed to train with Newcastle during his ban."
Also Read: 'I don't judge Haaland on scoring goals': Pep Guardiola after Man City's UCL win over Young Boys (WATCH)
Last Updated Oct 26, 2023, 9:11 PM IST