RIP Gianluca Vialli: Tributes pour in for Italy, Juventus and Chelsea star after losing battle to cancer
Gianluca Vialli, the former Italy, Chelsea and Juventus striker, passed away at the age of 58 after a long battle with pancreatic cancer.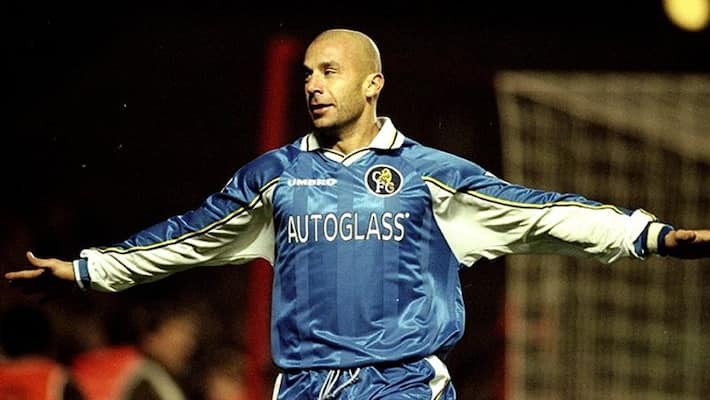 Gianluca Vialli, an Italian football legend, passed away at age 58 following a protracted fight with pancreatic cancer. Football fans worldwide have paid respect to the former Juventus and Chelsea striker, who breathed his last three weeks after resigning as Italy's coach. The tragic death also occurred shortly after Sinisa Mihajlovic and Brazilian icon Pele, both prominent figures in football, passed away.
"We thank the many who have supported him over the years with their affection. The memory of him and his example will live forever in our hearts," his family wrote in a statement.
In addition to winning the Champions League with Juventus in 1996, Gianluca Vialli played for the Azzurri in the World Cups of 1986 and 1990 and rose to fame in England during a brief stint at Stamford Bridge. As Chelsea's player-manager and then manager, Vialli helped the team win the FA Cup in 2000 and the League Cup and the European Cup Winners' Cup in 1998.
Also read: RIP Pele: Tributes pour in for Brazilian legend regarded as football's greatest ever
Following the news, Chelsea tweeted in tribute: "You'll be missed by so many. A legend to us and to all of football. Rest in peace, Gianluca Vialli."
After a struggle with pancreatic cancer, Viialli's condition deteriorated the week before Christmas, and family members flocked to his hospital bedside in London. Fans of Sampdoria also supported him throughout his treatment, hanging a banner in his honour outside the hospital in London. Vialli received a second diagnosis in 2021 after receiving a clean bill of health in April 2020 after a 17-month battle.
Also read: 'Before Pele, 10 was just a number...' - Neymar, Messi, Mbappe, Ronaldo join the world in mourning legend
A sincere Vialli revealed last year how "fragile" he was and never thought he would beat cancer. "I was a player and a strong man but also a fragile one and I think someone who might recognise himself. I'm here with my flaws, fears and desire to do something important," he said.
"I'm not having a battle with cancer because I don't think I'd be able to win it, it's a much stronger opponent me. Cancer is an unwanted travel companion, but I can't help it. He got on the train with me and I have to go on, travel with my head down, never giving up, hoping that one day this unwanted guest will get tired and let me live peacefully for many more years because there are still many things I want to do," Vialli added.
During Italy's victory at Euro 2020 last year, he was a member of Roberto Mancini's coaching staff, but he recently left to focus on his most recent cancer battle.
There has been an outpouring of grief on social media. One fan paid tribute, saying, "A legend of the Italian game, a trailblazer for the English game and a warrior who wouldn't stop fighting until his final day. Rest in peace, Gianluca Vialli."
Another fan added, "Another tragic loss of a legend. Farewell Gianluca Vialli," while a third noted, "This is desperately sad news. Vialli was an icon to many of who watched footy in the 90's and what a player. RIP Gianluca."
Also read: 'Going to ask all countries to have one stadium with the name of Pele' - FIFA President Gianni Infantino
Here's a look at the tributed that have poured in for Gianluca Vialli following his death at the age of 58:
Last Updated Jan 6, 2023, 4:21 PM IST