Real Madrid denies involvement in Kylian Mbappe transfer talks with PSG
Real Madrid has firmly rebutted recent rumours suggesting their involvement in transfer discussions with Paris St Germain's prolific striker, Kylian Mbappe.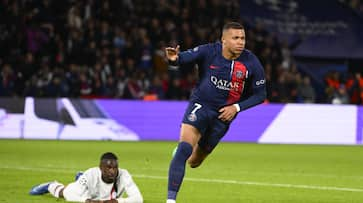 Real Madrid has categorically refuted any claims regarding their involvement in transfer discussions with Paris St Germain's star striker, Kylian Mbappe. Despite Mbappe's impending departure from PSG when his contract concludes next summer, with Real Madrid often touted as a likely destination, the LaLiga club has vehemently dismissed any reports of talks with the World Cup-winning forward. In an official club statement, they expressed, "In light of recent information disseminated and published by various media outlets, speculating on alleged negotiations between the player Kylian Mbappe and our club, Real Madrid C.F. wishes to unequivocally clarify that this information is entirely baseless, and there have been no negotiations with a player who remains under contract with PSG."
It's worth noting that just last month, the French side accepted a bid from Saudi Arabian outfit Al Hilal. However, in a surprising turn of events, Mbappe opted to decline the offer, indicating that his future destination remains uncertain. This intriguing saga surrounding the young football sensation continues to captivate the footballing world as the anticipation of his next move intensifies.
Also Read: Kidnappers set to free the father of Liverpool star Luis Diaz
Last Updated Nov 4, 2023, 10:21 PM IST