La Liga 2022-23: Carlo Ancelotti critical of penalties as Real Madrid goes down to Villareal
La Liga 2022-23: Real Madrid travelled to take on Villareal on Saturday, only to lose out 1-2, with one of the host goals coming via penalty. Although the visiting boss Carlo Ancelotti did not blame the referee, he was critical of those penalties.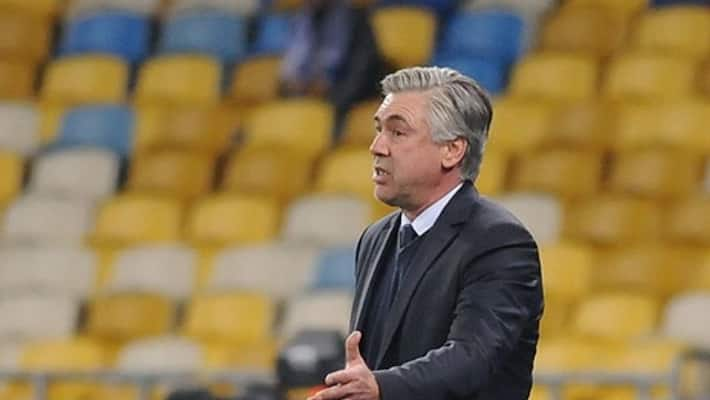 Spanish champion Real Madrid was the visitor to take on fifth-placed Villareal during its 2022-23 La Liga clash at the Estadio de la Ceramica on Saturday. What should have been a convincing win for Los Blancos turned out to be a misery following a 1-2 defeat. While Yéremi Pino put the Yellow Submarine ahead in the 47th minute through Gerard Moreno's assist, Karim Benzema levelled via a penalty in the 60th, with Moreno restoring Villareal's lead three minutes later through a penalty. However, the failure has not harmed Madrid's second positioning in the league table. Meanwhile, visiting head coach, Carlo Ancelotti was critical of both penalties but did not blame the referee.
Talking to Movistar+, Ancelotti noted, "We have to get used to this. When there is a hand in the area, it is a penalty for either side. If it was up to me, neither one nor the other [is a penalty]. We have to get used to it because this is the rule."
ALSO READ: Cristiano Ronaldo, awaiting Al-Nassr debut, sends inspirational fitness message to fans
"Soccer has changed in that sense. There is a clear rule for everyone. It is a penalty if it is touched with the hand and not close to the body. If you slip or don't slip, it's not important. You have to get used to this. The two penalties, with the rule, are correct. The fans don't like this, but the referees must respect this rule," added Ancelotti, reports FotMob.
However, the Italian hailed the hosts as the deserving winner and communicated, "They played better than us, and when you do, you deserve to win. The game was even, competitively, [but] Villarreal played better than us. The key is that we could have defended better in our half. We were not compact enough."
ALSO READ: Good news for Indian football! Former Arsenal boss Arsene Wenger to help with grassroots programmes
"We left balls between the lines, and they took advantage of it. They played very well, at a high level. We didn't, especially defensively. We have been dangerous [going forward], but we have left too much control in things we usually do very well. We must focus well to solve the problem," concluded Ancelotti.
Last Updated Jan 8, 2023, 12:46 PM IST