Grita Selix the Famous Fashion Designer is Excited To Become the Core Commitee Member of World Designing Forum
Over the years, Grita Selix has designed for famous celebrities and has been featured in leading fashion magazines.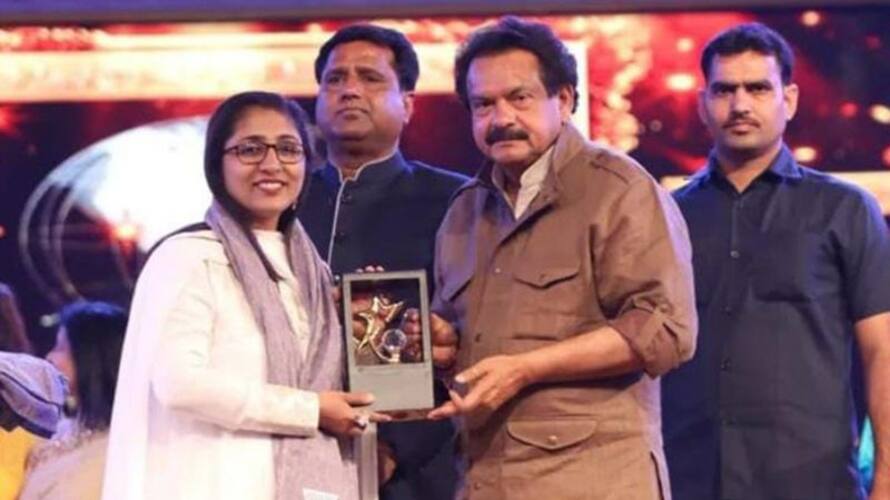 Grita Selix, a fashion designer from Kerala, is a true example of someone who followed their passion and turned it into a successful career. Despite completing her post-graduation in History, Grita pursued her interest in fashion by enrolling in a diploma course in Apparel&fashion designing from the Academy of Fashion Design approved by NIFT in 2002.
Grita Selix started her professional journey as a merchandiser in Eastern Clothing Company for one year and then she moved on to work as a merchandiser in Leela Scottish Lace Private  Limited  where she worked for three years,gaining valuable experience in the industry. During this time, she also participated in an architect show hosted in Windsor Castle, Kottayam, showcasing her creativity and talent. 
Over the years, Grita Selix has designed for famous celebrities and has been featured in leading fashion magazines. Her innovative designs have earned her the prestigious Bellusion Kerala Bridal Fashion 2021 award, further cementing her position as a top fashion designer in the industry.
With over 14 years of experience in the boutique business.
Grita selix has designed outfits for famous cine artists,Playback singers and other celebrities. She is also well-known for her Kurtis and exports designer handloom aprons toUSA&Canada. After years of experience, she started her own Boutique in Kottayam,Kerala where she is currently focusing on designing bridal costumes. 

Grita Selix's success story serves as an inspiration to all those who wish to pursue their passion and turn it into a successful career. Her dedication and hard work have brought her to the forefront of the fashion industry, and her innovative designs continue to impress and inspire.
In addition to her successful career in fashion designing her talent and passion for it led her to become a core committee member of the World Designing forum. 
Recently she show cased her design on "Taj Mahal "concept in Taj Mahotsav 2023 at Agra
She joined World Designing Forum to support CEO of WDF Mr. Ankush Anami and to promote handloom based fabrics of India. It is platform open for all talented and skilled designers. Her dedication and hard work are a testament to the power of pursuing one's dreams with passion and determination.
Last Updated Mar 31, 2023, 5:37 PM IST