Quirky slangs for condoms around the world
Condoms are universally used around the world
They are used to promote safe sex and prevent STDs
Here are different kinds of slangs used for condoms globally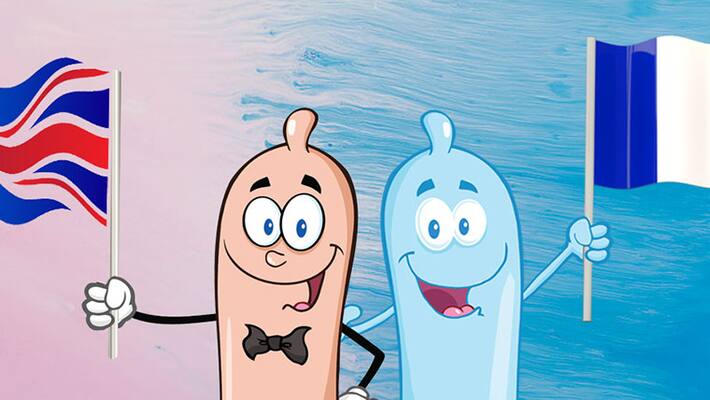 Depending on which country you're from or residing at, here are some quirky names for condoms around the world.
Country: England
Slang Term: French Letter
Reason: During the height of the Anglo-French war, it is believed, according to the British military,  a colonel came up with this phrase to avoid his troops from getting syphilis from the French – who considered the French to be decadent.
Country:  France
Slang Term:  English Hat
Reason:  Similarly, used for the same reasons, as above, it was called as the English Hat by them  – except this was to prevent the French from being afflicted with what they referred to as the "English disease."
Country:  Nigeria
Slang Term: Penis Hat
Reason:  In ancient times, there were condoms that just covered the penis head, so hence in a way it could be considered a hat
Country: Portugal
Slang Term: Venus Shirt or camisinha
Reason:  It is said to have been named after the Roman goddess of love.  Apt, wouldn't you think?
Country: Hong Kong
Slang term:  Bulletproof vest
Reason:  Sounding something right off an action flick, peng da vi or bullet proof vest, is well, self explanatory.
Last Updated Mar 31, 2018, 6:37 PM IST