Denying marriage certificate citing objection by parents amounts to human rights violation: KSHRC
The couple got married at a temple in the presence of friends and temple authorities, against the wish of parents
Grama panchayat secretary denied issuing marriage certificate as the parents had complained against the couple
State Human Rights Commission ordered that non-issuance of certificate amounts to violation of human rights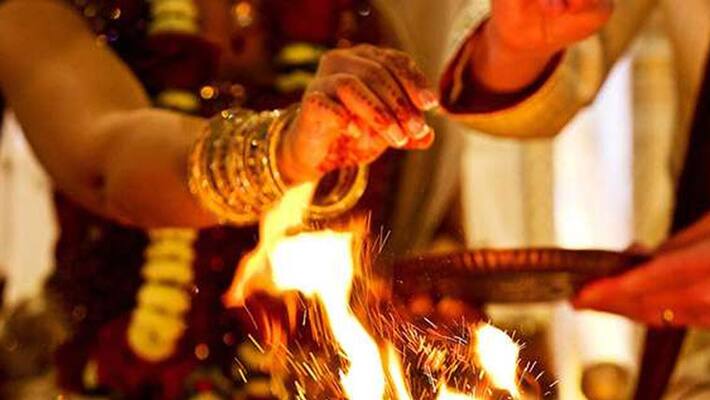 At a time when 'love jihad' and conversions are being widely discussed in Kerala, the state Human Rights Commission (KSHRC) has taken an initiative to issue the marriage certificate to an intercaste marriage. The Commission interfered in the issue following a complaint filed by the groom. 
The youth and woman, belonging to different religion, got married at a temple in Chellamangalam in Thiruvananthapuram. However, the parents were against the marriage, and the ceremony was held in the presence of friends and temple authorities. The wedding was held according to Hindu rituals. 
However, the grama panchayat secretary was not ready to issue marriage certificate as the parents were not present at the function. Further, the parents also filed a complaint with the secretary stating that the couple got married without their permission. 
The officer denied the certificate stating that the certificates had produced fake certificates for registering their marriage. 
Following this, the youth, who is a native of Valiyathura and an officer with the Border Security Force, filed a complaint with the Human Rights Commission. Issuing the order, Commission acting chairman P Mohandas said that non-issuance of marriage certificate citing a complaint from the parents amounts to human rights violation. The Commission also ordered the officer to issue the certificate at the earliest. 
 
Last Updated Mar 31, 2018, 6:36 PM IST