Karnataka: Auto drivers in Tumkur want new permits halted
Auto drivers in the Tumkur district of Karnataka are facing an uncertain future as they grapple with the financial burden imposed by the Shakti Yojana, a free scheme of the state government. Pratap Madakari, district president of the Auto Drivers Association, expressed concern over the declining viability of their businesses and the mounting debt crisis.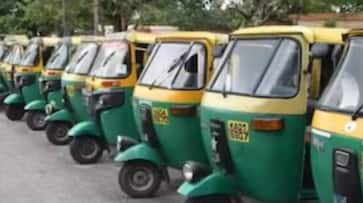 Speaking on behalf of the auto drivers, Madakari emphasized the urgent need for government intervention to safeguard their livelihoods. With the number of auto-rickshaws increasing steadily in the district, long-standing auto-driving families are at risk of losing their means of income. 
Madakari argued that the issuance of new auto permits in the district should be halted to prevent further hardship for both established drivers and those newly entering the profession.
Madakari's call to action extends beyond permit issuance. He demanded that the district administration address the issue of auto stands. He urged the reconstruction of auto stands that were removed under the pretext of the "Smart City" initiative, proposing a systematic approach that involves setting up auto stands near the newly constructed KSRTC bus stand.
Tamil Nadu moves Supreme Court over Cauvery dispute with Karnataka
Dalit Sangharsh Samiti district president PN Ramaiah, attending the event as the chief guest, encouraged auto drivers to take advantage of government-provided facilities to improve their circumstances.
As the auto drivers' demands gain traction, the district administration faces the challenge of finding a balanced solution that addresses their concerns while ensuring the viability of the auto transport sector in the Tumkur district.
Last Updated Aug 15, 2023, 1:56 PM IST