On Shaheed Diwas 2023, Bhagat Singh's death warrant surfaces on social media; Check out
Following a hasty trial, Bhagat Singh, Sukhdev and Rajguru were executed by the British a day earlier than the scheduled hanging in the Central Jail at Lahore at 7.15 pm on March 23, 1931. The death warrant of Bhagat Singh has surfaced on social media. Check out.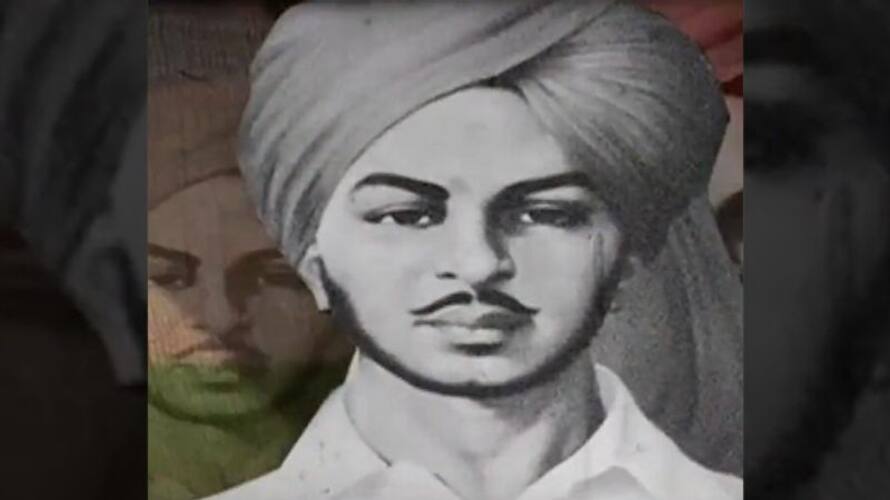 Shaheed Diwas or Martyr's Day is observed in India to honour the martyrs of the nation. On this day in 1931, freedom fighter Bhagat Singh, was executed by hanging, along with his associates, Shivaram Rajguru and Sukhdev Thapar, by the British.
On December 17, 1928, the freedom fighter Bhagat Singh and his companions assassinated John P. Saunders, an assistant superintendent of police. For over two years, the trial in the case—known as the Lahore Conspiracy Case—went on.
Also Read: 'Truth is my God': Rahul Gandhi quotes Mahatma Gandhi after conviction in 'Modi surname' case
In its 300-page verdict, the special tribunal that adjudicated the case on October 7, 1930, found Bhagat Singh, Sukhdev, and Rajguru responsible for the murder of Saunders based on a variety of pieces of evidence. The death warrant has resurfaced on their death anniversary on March 23.
They were found guilty in accordance with Sections 121, 302 4(b), 6, and 120 of the Explosive Substances Act (B). The tribunal gave the Lahore jail superintendent permission to carry out the defendant's sentence of being hung by the neck till death. The trio were sentenced to death by hanging on March 24, 1931 but they were hanged a few hours ago on March 23 in Central Jail in Lahore. 
The accused in the case, Ajoy Ghosh, Jatindra Nath Sanyal, and Des Raj, were cleared of all charges, but Kundan Lal, Prem Dutt, Mahabir Singh, Bijoy Kumar Sinha, Shiv Verma, Gaya Prasad, Jai Dev, and Kamalnath Tewari received sentences for life.
Also Read | Revolutionary heroes' legacy appropriated by communal elements with no stake in freedom struggle: Kerala CM
Last Updated Mar 23, 2023, 6:31 PM IST