Noida: Enraged employee shoots former boss after being fired from BPO
"Around 5:10 pm on Wednesday, police received information about the incident, and teams of officers immediately rushed to the scene. The victim was wounded in the right shoulder by the suspect," said Sushil Kumar Ganga Prasad, an assistant commissioner of police.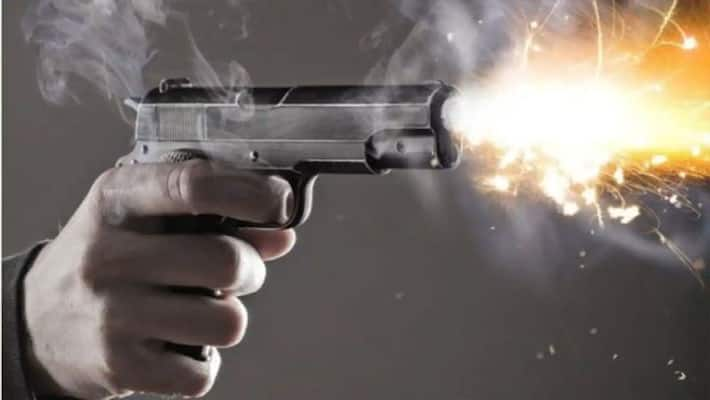 A former BPO employee in Sector 2, Noida, allegedly shot at his boss in the office premises on Wednesday evening after being fired, said police. 
The injured person, identified as Shardul Islam, is the circle head of NSB BPO under Phase-1 police station jurisdiction. He is currently safe after being admitted to a private hospital in Noida.
An assistant commissioner of police (ACP) -2, Noida zone, Sushil Kumar Ganga Prasad, said, "Police received information about the incident at around 5:10 pm on Wednesday, after which police teams were immediately rushed to the spot. The suspect fired a shot to the victim's right shoulder."
According to the investigation, the suspect was identified as Anoop Singh, a Delhi's Vasundhara enclave resident. After the incident, he fled the scene immediately. 
The officer added that the suspect was identified based on CCTV footage from the office premises. "He is a former BPO employee who used to come in even after he was fired. About a year ago, Anoop Singh was fired for bad behaviour. Prima facie, the incident appears to be of rivalry and vengeance," the officer added. Singh's former coworkers said that he was upset with Islam for defaming him in front of others when he was fired, the officer continued.
Furthermore, the officer added that two teams are deployed to nab the suspect, and raids are underway at the houses of the suspect, his friends, and family. Based on the complaint, an FIR has been registered at the Phase-1 station, said the officer. 
Also read: Noida: Fight erupts between two groups at New Year Party after women forced for selfies
Also read: Cough syrup accused of killing 18 kids in Uzbekistan NOT sold in India; stops manufacturing 'for now'
Also read: Woman drags, beats domestic help in life of Noida Housing society; case filed
Last Updated Jan 5, 2023, 3:24 PM IST