Kani Kusruti 'Is child abuse a joke for you?' ask young girls in viral video
'Is child abuse a joke for you?' video goes viral
The video is a response to Kani Kusruti's controversial short film Memories of a Machine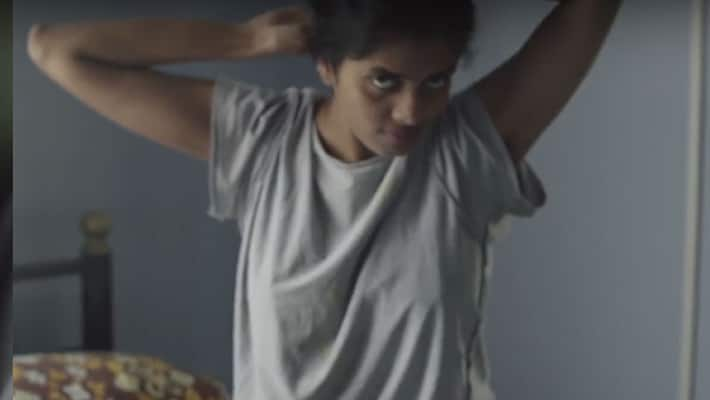 The movie which directed by Bengaluru-based filmmaker Shailaja Padindala, was screened at international festivals like Seattle South Asian Film Festival and the Bangalore Queer Film Festival.
 
However, the thought process behind movie did not go down well with audiences young and old. Many people said that the movie made them uncomfortable. 
 
People who have experienced child abuse, and are still struggling with their mental scars, found it a little unsettling.  
 
The filmmaker, Shailaja, received severe criticism on social media for glorifying child abuse and paedophiles. A few even said that it sends an immoral message to society.
 
The movie Memories of a Machine shows a young woman (Kani) sharing her first sexual experience with her partner. 

 
The incident, around which the film hinges, is where the actress narrates what happened to her while she was only eight-years-old. A peon in her school had touched and rubbed her private parts. 
As someone who has experienced sexual harassment - in buses and public spaces and by those whom I trusted - the whole narration was very uncomfortable. It would be the same for any woman or man if they have been abused as a child. And in India, such cases are shockingly high. 
However, the actress speaks about the incident as one which led to her sexual awakening. She makes it clear that she holds no grudges or bad feelings towards the much older man who touched a school girl. 
In the movie the actress, Kani states that 'the peon knew how to touch me and...he was very gentle'.  
The reason why we have laws which dictate when a person is legally considered an adult is that, at a fundamental level, children can not give informed consent. 
To a child, all events that seem thrilling maybe acceptable. However, often they do not fully understand the future repercussions. Which is why, they are an easy target for exploitation, especially of a sexual nature. 
In a country, where abuse takes place inside homes and often by 'hungry predators'. It shocks me that the idea of sexual abuse was being glorified.
This movie gave me a flashback of the trauma I had faced in my childhood days. Clearly, for me, it was not a pleasure but a trauma and a needless glorification of child abuse. 
And I am not the only one. In reaction to the film, two young women have released a video titled:  "Is child abuse a joke for you?". The duo believe that it sends a wrong message about sex being a pleasurable activity at the mere age of 8. 
The girls are also opposing the short film because they feel that the makers have romanticised a critical issue such as child abuse.
While one is free to create art, the viewer is also free to draw their own interpretations from the offered piece. To my mind, this felt insensitive to the millions who silently suffer. 
Last Updated Mar 31, 2018, 6:49 PM IST