Tunisha Sharma case: Sheezan Khan's lawyer opens up on the late actress's mother trying to strangle her
Now there is a new development in the Tunisha Sharma suicide case. The case has now gone into the Supreme court and is taking drastic turns in each day. New revelations come out each time that are enough to shock the industry. According to Sheezan Khan's lawyer, there is a shocking reveal. The lawyer opened up on how late actress Tunisha's mother tried to strangle her.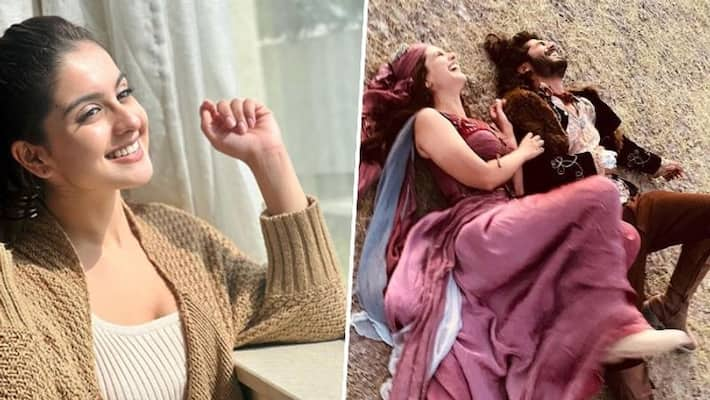 While even allegedly attempting suicide or any similar act of ending life is a painful thing to think about, be it television celebs or people they do commit it. It does not need to happen since there are many other ways to deal with problems. But, sadly, it is a bitter reality. This year we lost some unexpected names in the Indian TV industry. But out of all of them, Tunisha Sharma's death was shocking and painful.
TV star Tunisha, who took her own life by committing suicide, has left everyone in the Indian television industry shocked. On December 24, she ended her life by hanging herself in the make-up room of her ex-boyfriend Sheezan Khan on the sets of Ali Baba: Dastaan-E-Kabul. Sheezan has got arrested under section 306 of the IPC for abetment of suicide on the complaint of the late actress's mother.
ALSO READ: 'Gandhi Godse Ek Yudh' teaser is out; social media users say 'Isse kehte hai film'
In the late actress's suicide case, there is a fresh update now. Sheezan is currently in the custody of the Waliv police. He is also being interrogated frequently by Mumbai Police and is facing a media trial. Now, the Ali Baba: Dastaan-E-Kabul star, Sheezan Khan's lawyer, Shailendra Mishra, in this recent press conference has claimed that Tunisha did not have a great equation with her mother and family. He also said that Tunisha's mom Vanita Sharma even tried to strangulate the late actress once.
The lawyer's quote stated, "Tunisha's mom is well aware that Tunisha did not have good equations with her family. After the death of Tunisha's father, she has never celebrated her birthday happily. It was the first time that she planned to celebrate her birthday. Years after, she last celebrated her birthday with her father. The cops are now investigating the relationship between Tunisha's mom and Sanjeev Kaushal."
The lawyer also claimed, "It was Sanjeev Kaushal and Tunisha's mom Vanita Sharma, that dominated and controlled her. After the lockdown, Tunisha's mom and Kaushal, forced the actress to travel to Chandigarh. And, when she refused, Vanita broke her mobile phone and tried hard to strangle her. Tunisha had shared all of this with the director of the show, she was a part of then."
Besides this, the lawyer added, "Tunisha's so-called uncle Pawan Sharma was fired as her manager four years ago, as he used to interfere a lot and also behave harshly with her. Tunisha & Sanjeev Kaushal (an uncle in Chandigarh) had terrible relations. Sanjeev Kaushal and her mother tried to strangle her. Tunisha often pleaded in front of her mother for her own money."
Besides, the late TV actress, Tunisha's WhatsApp voice note addressed to ex-boyfriend and actor Sheezan's mother has gone viral on the internet. The voice note depicted she was going through emotional turmoil. In the voice note, Tunisha could be heard, saying to Sheezan's mom, "Aap mere liye bahut maine rakhte ho Amma, bahut zyada… Aap jaante bhi nahi ho. Isiliye aapse haar baat share karne ka mann karta hai. Isiliye mere zehen me jo bhi hoga main aapko bataungi… Lekin pata nahi, pata nahi mujhe khud kya ho raha hai nahi pata."
ALSO READ: Tunisha Sharma death: Lawyer claims how Sheezan's mental health got impacted by being in custody
Although it is not clear what exactly she was talking about in the voice message, she sounded a bit disturbed. This audio clip has divided the internet. Some users slammed the media portal for invading the late actress's privacy. Others have come out in support of TV actor Sheezan Khan's family. One user wrote, "It is clear that Sheezan's family supported her." Another said, "This is so cheap. How can they share someone's personal convo? Shame on that family."
Last Updated Jan 3, 2023, 5:15 PM IST