Rashmika Mandanna Deepfake video: Telengana MLA K. Kavitha calls for urgent action to safeguard Indian women
Rashmika Mandanna expressed concern over a viral deepfake video, highlighting the dangers of AI misuse, while authorities investigate its impact on elections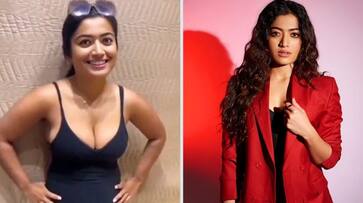 Rashmika Mandanna recently expressed her concerns about the dangers of artificial intelligence after a deepfake video featuring her face went viral on social media. The video had garnered attention in the past week, prompting K. Kavitha, the MLA of Nizamabad, to share her opinion on the matter and emphasize the serious consequences that could arise if not properly addressed.
Rashmika Mandanna addressed the issue through a tweet, where she shared her feelings regarding the deepfake video's spread. She expressed her distress and highlighted the gravity of the issue, not only for herself but for anyone vulnerable to the misuse of technology.
In her tweet, Rashmika stated, "I feel hurt to share this and have to talk about the deepfake video of me being spread online." She went on to stress the alarming nature of such incidents, mentioning the potential harm they pose. Rashmika also acknowledged her gratitude for her family, friends, and well-wishers, who serve as her support system, and expressed concern for how such an incident might affect individuals in their school or college years.
Rashmika Mandanna called for a collective response to the issue, urging the community to address it with urgency to prevent more people from falling victim to identity theft through deepfake technology.
Law enforcement agencies have recognized the challenges posed by the proliferation of deepfake applications, which blur the lines between authentic and manipulated content. This has raised concerns, particularly in the lead-up to elections.
ALSO READ: Zeenat Aman reveals battle with eye condition 'Ptosis,' says that it "narrowed her work opportunities ..."
Shiva Maruti, the Assistant Commissioner of Police for Cybercrime in Hyderabad, highlighted the seriousness of the matter. He pointed out that the growth of artificial intelligence has introduced new challenges, with AI-generated videos and deepfake applications potentially threatening the integrity of the electoral process. Authorities are taking the issue seriously and collaborating with cybersecurity experts to detect and combat counterfeit content.
ALSO READ: Jennifer Aniston 'suffering most' with FRIENDS co-star Matthew Perry's death; Here's what we know
Last Updated Nov 7, 2023, 2:26 PM IST