Oka Madi song OUT: Chiyaan Vikram's Dhruva Nakshathram's latest song emerges as a soul-stirring love-ballad
"Dhruva Nakshathram," Gautham Vasudev Menon's long-awaited film starring Chiyaan Vikram and Ritu Varma, is set to release on November 24th. The film, a spy action thriller with intentional loose ends, features soulful tracks like "Oka Madi," exploring the profound love between the lead characters. With a stellar cast and seven years in the making, the movie promises a captivating blend of romance and espionage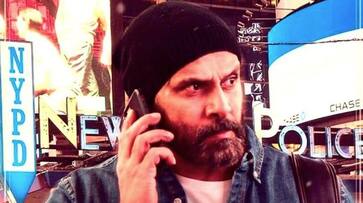 "Dhruva Nakshathram," the much-awaited film by Gautham Vasudev Menon, featuring Chiyaan Vikram and Ritu Varma, is set to hit theaters on November 24th after a prolonged seven-year production journey. As anticipation builds, the makers are actively engaged in promotional activities, recently unveiling the Telugu version of the song "Oru Manam" as "Oka Madi."
"Oka Madi" serves as the third single from the movie, offering a poignant exploration of love between Vikram's character, John, and Ritu Varma's character, Anupama. The song beautifully captures John's emotions upon encountering Anupama and also delves into her perspective. Composed by Harris Jayaraj, with lyrics penned by Rakendu Mouli, the soulful rendition is brought to life by the enchanting voices of Karthik and Swetha Mohan.
Preceding "Oka Madi," the film has already released two other well-received songs, "Kariche Kalle" and "His Name is John."
"Dhruva Nakshathram" unfolds as a spy action film, representing Gautham Vasudev Menon's ambitious project that has seen a prolonged gestation period. The ensemble cast includes Vinayakan, Raadhika Sarathkumar, Simran, R. Parthiban, Arjun Das, and others alongside the lead actors. The narrative revolves around the covert operations of a secret agent group named The Basement.
ALSO READ: Koffee With Karan 8: Alia Bhatt, Ranbir Kapoor to become parents again? Here's what we know
Gautham Vasudev Menon, in a recent interview, disclosed intentional loose ends in the film, promising their resolution in subsequent sequels. The film is produced by GVM under the banner of Ondraga Entertainment in collaboration with Oruoorleoru Film House. Manoj Paramahamsa is the cinematographer, with additional camera work contributed by Jomon T John.
ALSO READ: The Crown season 6: Here's a cast and character guide to the final season; Read
As the countdown to the release date continues, "Dhruva Nakshathram" stands as a testament to Menon's dedication and vision, promising an intriguing cinematic experience with a blend of romance, espionage, and a hint of mystery.
Last Updated Nov 16, 2023, 7:15 PM IST