The Crown season 6: Here's a cast and character guide to the final season; Read
Imelda Staunton as Queen Elizabeth II, Elizabeth Debicki as Princess Diana, Dominic West as Prince Charles, Jonathan Pryce as Prince Philip, and Lesley Manville as Princess Margaret deliver compelling performances in the final chapters. The series, acclaimed for its historical drama and rotating cast, promises a poignant conclusion with nuanced portrayals, ensuring an emotional journey for the audience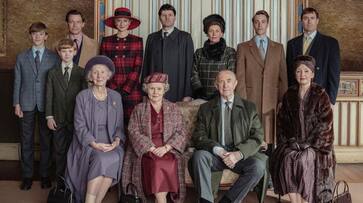 In the concluding installment of The Crown Season 6, a remarkable ensemble, led by Imelda Staunton embodying Queen Elizabeth II, navigates the unraveling British royal family through a maelstrom of personal and political challenges. Netflix's widely acclaimed series, The Crown, has mesmerized audiences with its meticulous blend of historical drama and a rotating cast over five seasons. As Season 6 unfolds, all eyes are on the outstanding cast guiding us through the final chapters.
Imelda Staunton as Queen Elizabeth II
Stepping into the role of Queen Elizabeth II in her later years, Imelda Staunton portrays the monarch as her once-unshakeable family confronts the trials of evolving times. Season 5 witnessed the Queen navigating personal crises, exemplified by the dramatic events surrounding Windsor Castle. Imelda Staunton, renowned for her portrayal of Dolores Umbridge in Harry Potter, brings her seasoned expertise to capture the essence of an experienced woman facing new challenges.
Elizabeth Debicki as Princess Diana
Season 5 hinted at the unraveling marriage of Princess Diana, culminating in her preparing for a controversial trip. Season 6 delves deeper into Diana's relationship with Dodi Fayed and addresses the tragic demise of the beloved princess. Elizabeth Debicki, recognized for her outstanding performances in films such as 'Tenet' and 'The Great Gatsby,' firmly establishes herself in the public's awareness through a captivating portrayal of Diana.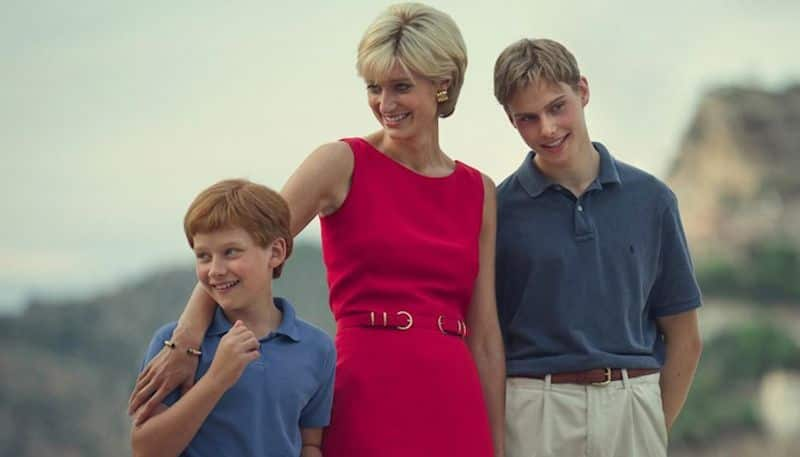 Dominic West as Prince Charles
Taking on the role of Prince Charles during his days as the heir to the throne, Dominic West portrays the character in the midst of personal and political challenges. Season 5 depicted Charles's tumultuous relationship with Camilla Parker Bowles and hinted at political intrigues. In the fifth season, the show illustrated the tumultuous relationship between Charles and Camilla Parker Bowles, while also alluding to political intrigues.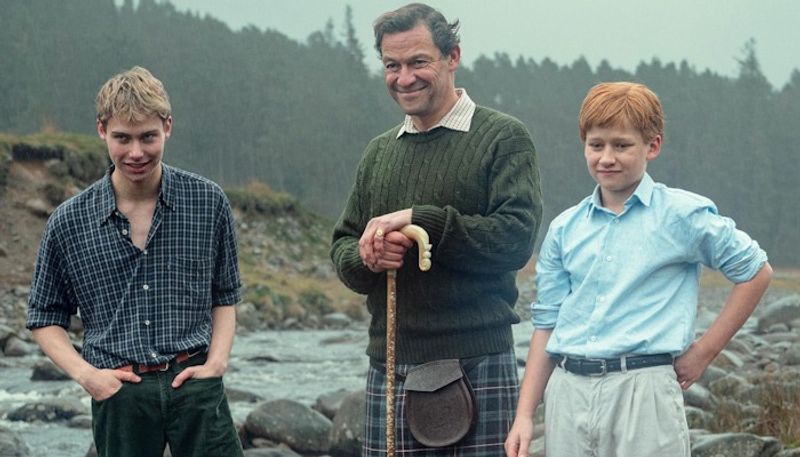 Jonathan Pryce as Prince Philip
In Season 5, Prince Philip assumed a supportive role, and Season 6 is expected to showcase his unwavering support amid the monarchy's struggles. Jonathan Pryce, a distinguished actor with an Oscar nomination to his credit, brings a profound dimension to the character of Prince Philip, emerging as a stabilizing force and a voice of reason amid tumultuous periods.
Lesley Manville as Princess Margaret
Portraying Princess Margaret, Lesley Manville's Season 5 storyline involved a heartwarming reunion with her first love. Season 6 marks the conclusion of Margaret's journey, culminating in her passing in 2002. Lesley Manville excels in capturing the essence of Margaret's complex character, delivering a standout performance.
As The Crown Season 6 unfolds, this exceptional ensemble promises a compelling and poignant conclusion to the gripping saga of the British royal family. The cast's collective talent and nuanced portrayals ensure that audiences will be taken on an emotional journey through the final chapters of this iconic series.
Last Updated Nov 16, 2023, 5:31 PM IST