Love to watch Anime? Know where to watch Dragonball series, Blue Lock, Naruto and many more in India
Besides Netflix, Crunchyroll is a popular OTT platform for watching Anime online in India. Here's all you need to know about Crunchyroll the anime streaming service with a large library and how much it costs in India.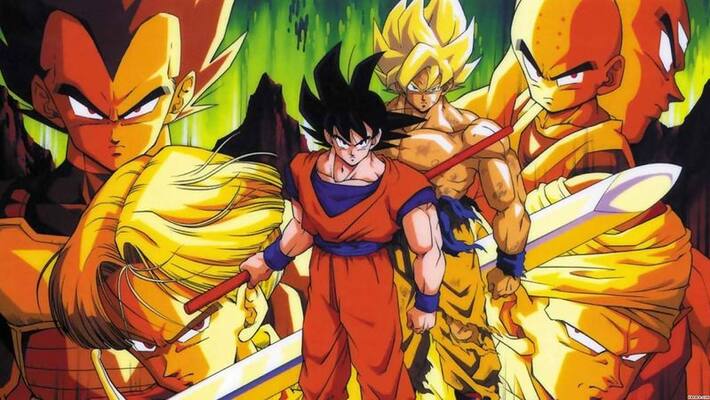 Japanese animated entertainment, usually known simply as Anime, is one of the most popular categories in movies and TV shoAnimeroughout the world. Anime shows creative, quirky narrative lines that thrill and engage viewers despite the language barrier. Superhit Manga novels mostly inspire them. If you're an anime fan searching for your next binge-watch series, we've assembled a list of the best Japanese anime series on Netflix India.
Whether you want to watch an older anime like the original Dragonball series or the most recent Attack on Titan episodes, the anime streaming site Crunchyroll is your best chance. Here's everything you need to know about the streaming service, including the price.
Also Read: Shotgun Wedding Review: Read THIS before watching Jennifer Lopez's latest rom-com
What is Crunchyroll?
It is doubtful that you have yet to hear of Crunchyroll if you are an anime enthusiast. But, in case you haven't heard, it's similar to another streaming service like Netflix or Amazon Prime, but it's entirely dedicated to Anime.
Unlike most other streaming services, Crunchyroll is laseAnimeused on the type of material it provides. While this means there isn't much variety in material, it also means that most Anime you wish to watch will most likely be accessible on the Anime. Users may also read Japanese manga comics.
Crunchyroll cost in India: 
Crunchyroll offers a free membership tier with ads that allow customers to watch various Anime in 1080p. However, if you want limitless access to Anime to view episodes as soon as they are released, the Animeium subscription may be for you.
Also Read: Mission Majnu success party: Sidharth Malhotra, Rashmika Mandanna look stunning in black
Crunchyroll's premium subscription in India begins at Rs 79 per month for its "Fan" tier. This provides you with an ad-free interface and unrestricted access to the service's entire collection nationwide. It also provides access to Crunchyroll's English manga collection. Users on the fan tier are limited to streaming on just one device simultaneously.
The Mega Fan membership tier includes all of the features of the Fan tier, as well as the ability to watch on up to four devices at once and view content offline.
Where can I watch Crunchyroll anime?
The simplest approach to watch Crunchyroll is visiting the company's website and creating a new account. However, if you want to watch the video on many devices, that is also available. Crunchyroll is accessible on Android, iOS, the newest PlayStation devices, Android TV, and more platforms.
Last Updated Jan 28, 2023, 12:45 PM IST